Numlock Awards: It's Begun
Numlock Awards is your one-stop awards season newsletter, and it's back! Every week, join Walt Hickey and Michael Domanico as they break down the math behind the Oscars and the best narratives going into film's biggest night. Today's edition comes from Michael.
There are a lot of big dates that people use to signify the beginning of awards season: the Gotham Awards nominations (Oct. 24), the Academy's Governors Awards (Oct. 27), the New York Film Critics Circle Awards nominations (Dec. 4), or the one-two punch of the Golden Globe nominations (Dec. 9) and the SAG Award nominations (Dec. 11).
Me? I prefer to keep it simple. Awards season is all year.
Sure, it kicks into high gear toward the end of the year, when suddenly the Marvel movies of seasons past have disappeared and movies like Harriet, Uncut Gems, and Jojo Rabbit are filling up the marquees of your local theater. Soon, Martin Scorsese shows up on Jimmy Kimmel, and you know something's afoot.
But the Oscars this year are much earlier this year than in years past, with the Academy bumping up its awards ceremony to Feb. 9, 2020. (Last year the Oscars were on Feb. 24, and the year before March 4.)
This means everything is happening much more quickly, making it potentially more difficult for a successful awards campaign to create a winning narrative, and perhaps easier for a bad narrative to stick.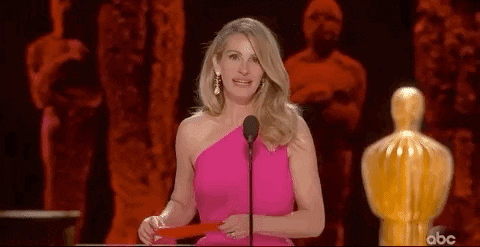 And the Academy is changing, as Walter will explain in his upcoming post. While a lot of films that come out toward the end of the year are considered Oscar Movies, films from all of 2019 are seriously competing for Oscars.
Jordan Peele's Us came out in March, and its star Lupita Nyong'o won the coveted New York Film Critics Circle Award for Best Actress. Disney's Avengers: Endgame came out in April, and Disney is campaigning the film for Best Picture, Best Director, and 13 of its supporting actors/actresses. Taron Egerton, who plays Elton John in the biopic Rocketman, has been on an all-out charm offensive since last year's Oscars, when he performed "Tiny Dancer" with Elton John at the Elton John AIDS Foundation Academy Awards Viewing Party.
Right now, we have a lot of competing narratives going on. There's Greta Gerwig (the director of Little Women) and Noah Baumbach (the director of Marriage Story), who are positioning themselves as the flashy It Couple of the 2019 awards season with a big write-up in The Hollywood Reporter about their professional and personal relationship. Meanwhile, legendary director Martin Scorsese has reteamed with Robert De Niro and Joe Pesci for Netflix's The Irishman, also starring former Oscars darling Al Pacino, showing the old masters have still got it. (Hey, it worked for Katharine Hepburn for three of her four Oscars.) Renée Zellweger is pulling double duty as both a Comeback Kid and a Masterful Mimic as Judy Garland in Judy. And even Korean director Bong Joon-ho is getting in on the action for his film Parasite, showing up on The Tonight Show to promote the movie.
We're in for an exciting season, and I'd love to hear from you about what to cover. Last year we did deep dives into major races as well as some of the less-followed categories like Best Visual Effects (with its crazy effects bake-off) and Best Live Action Short (which caused a lot of international drama last year). Feel free to email us (you can reply to this email) with any specific coverage requests, and we'll do our best to accommodate.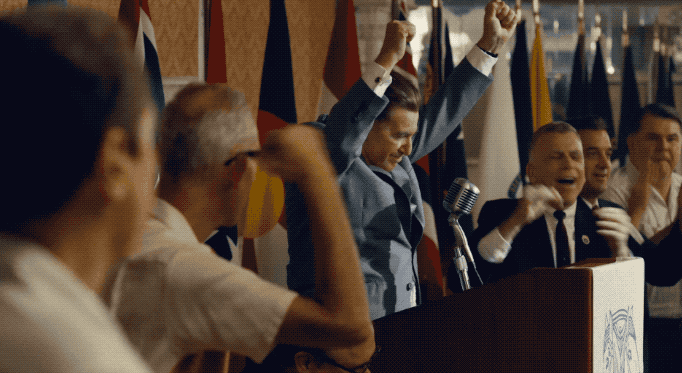 Follow me on Twitter and check out my podcast, Not Her Again, wherever you get your podcasts.