Discover more from Numlock Awards
A pop-up awards season newsletter! Your one-stop shop for news and Oscar forecasts.
Over 1,000 subscribers
Numlock Awards: A Star Is Born
The Numlock Awards Supplement is your one-stop awards season update. You'll get two editions per week, one from Not Her Again's Michael Domanico breaking down an Oscar contender or campaigner and taking you behind the storylines, and the other from Walt Hickey looking at the numerical analysis of the Oscars and the quest to predict them. Look for it in your inbox on Saturday and Sunday. Today's edition comes from Michael.
I would be remiss if I didn't use at least one newsletter this awards season to cover one of the year's most baffling stories: the quasi-success of A Star Is Born, starring Bradley Cooper and Lady Gaga.
What do I mean by quasi-success? After all, the film earned $417 million worldwide, racked up eight Oscar nominations, spawned a hit album that spent three weeks on top of the charts, and truly pierced the cultural consciousness in a way that's rare for any movie to, let alone an R-rated musical drama from a first-time director.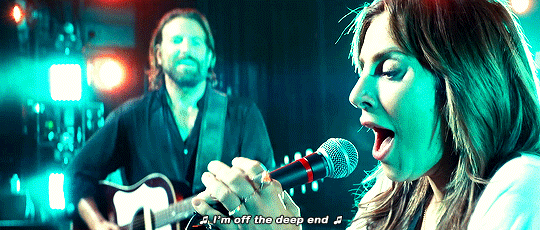 And yet, the film is largely expected to leave the Oscars with only one statue — Best Original Song for "Shallow." As Walter has pointed out, Lady Gaga will almost surely lose Best Actress to Glenn Close, Bradley Cooper isn't even considered a runner-up for Best Actor, and Best Picture is likely out of reach. Cooper didn't even get nominated for Best Director, a snub he recently told Oprah embarrassed him on Oscar nominations morning.
So what is going on with A Star Is Born, a film that became a huge cultural phenomenon and had some early pundits saying it would win Best Picture? It's complicated, so let's take it category by category to figure out why A Star Is Born is underperforming.
Best Picture/Director
Losing out on a Best Director nomination can often spell disaster for a film's Best Picture chances. To date, only four films have managed to win Best Picture without a Best Director nomination: Wings (1927/28), Grand Hotel (1931/32), Driving Miss Daisy (1989), and Argo (2012). I'm not a math expert, but it seems that in 90 years of Oscar history, that's not an amazing record. So why did Cooper miss out on a nomination despite consistently showing up as a nominee in the precursor awards, including the Directors Guild Awards?
From the late '70s through the '90s, the Directors Branch of the Academy — which is in charge of selecting the nominees, though the Academy at large selects the winner — was incredibly receptive to actors-turned-directors. Woody Allen won Best Director for 1977's Annie Hall, Robert Redford won three years later for Ordinary People, and Warren Beatty won for 1981's Reds, which is definitely the Oscar moment with which he will always be associated and nothing else can change that.
The trend continued with wins for folks like Richard Attenborough (Gandhi), Kevin Costner (Dances with Wolves), and Clint Eastwood (Unforgiven). Even Tim Robbins got nominated for 1995's Dead Man Walking, but he lost to another actor-turned-director: Mel Gibson for Braveheart.
But the Directors Branch has become less and less receptive to actors trying their hand out at directing. People like Ron Howard and Clint Eastwood have continued to receive the occasional Best Director nomination, but they've also generally rebranded into directors first, actors second. Since 2000, only Greta Gerwig (2017's Lady Bird), Jordan Peele (2017's Get Out), and George Clooney (2005's Good Night, and Good Luck) have really fit the mold of an actor-turned-director landing a Best Director nomination. (It may also be worth noting that neither Gerwig nor Peele appeared in their films.)
We're a far cry from the years of handsome leading men like Redford, Beatty, and Costner winning Best Director. Just ask Ben Affleck, who failed to land a nomination for directing the critically acclaimed box office hit Argo after winning Best Director at the Critics' Choice Awards and the Golden Globes. The Directors Branch, as of late, can be a bit prickly when it comes to accepting a big-name movie star into its ranks. So if any of the Chrises try to break into Best Director, they will face an uphill battle.
Cooper's failure to land a Best Director nomination can best be compared to Steven Spielberg. Though not an actor, Spielberg was one of the most commercially successful directors of all time when he directed 1985's The Color Purple. Just 39, Spielberg had long been vying to be taken seriously by the Academy. He had lost Best Director three times already for Close Encounters of the Third Kind, Raiders of the Lost Ark, and E.T. (Coincidentally, he lost all of those to actors-turned-directors.) When the nominations rolled around for the 58th Academy Awards, The Color Purple received 11 nominations, tying Out of Africa for the most nominations of the year. Not included on the list? Steven Spielberg, the director. In short: the Directors Branch doesn't always like to rubber stamp success stories. The Color Purple would go on to lose all 11 nominations.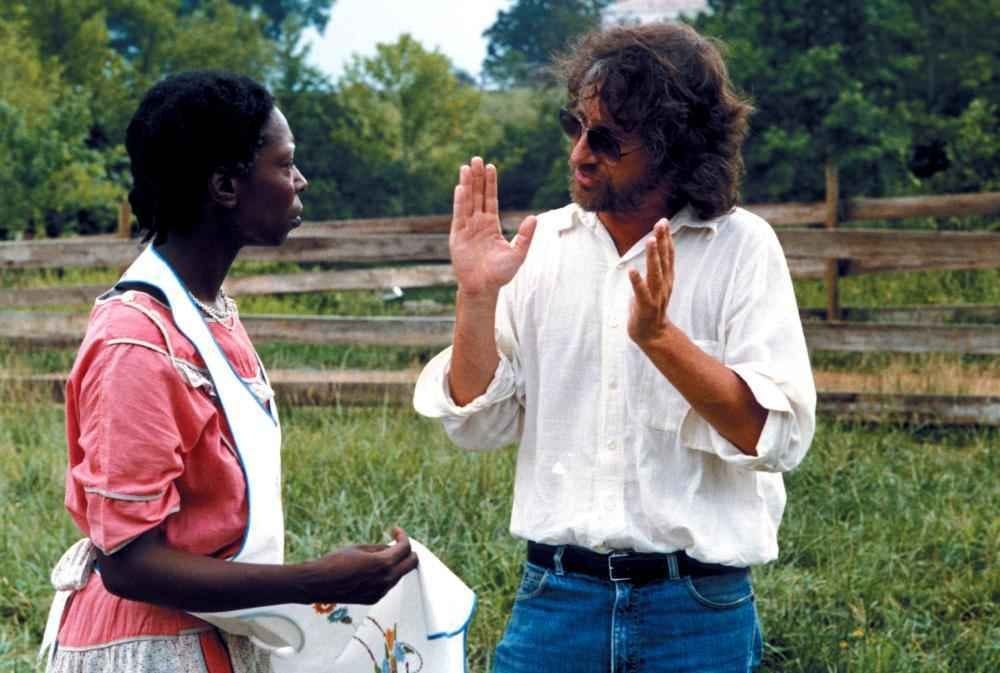 Best Actor
As I previously mentioned, in the past 15 years, eight of the men who have won Best Actor portrayed a well-known public figure, from Jamie Foxx in Ray to Gary Oldman in 2017's Darkest Hour. And with Rami Malek (Bohemian Rhapsody) and Christian Bale (Vice) sweeping the precursor awards, it seems that the trend of lead actors winning Oscars for portraying real people will persist.
Jeff Bridges was able to pull off a Best Actor win for a similar role — alcoholic country musician who's fallen on hard times and becomes romantically involved with a more stable woman — in 2009's Crazy Heart, but Bridges had a long career in Hollywood propelling him toward his win. Cooper's first Oscar nomination happened not too long ago for 2012's Silver Linings Playbook, which saw Cooper in a similar romance-movie-for-adults mode. That year, he lost to another biopic actor: Lincoln's Daniel Day-Lewis, who wore a ton of makeup and made up that kooky voice for the 16th president.
Frederic March starred in the 1937 version of A Star Is Born and lost the Oscar to Spencer Tracy in Captains Courageous; James Mason starred in the 1954 version and lost to Marlon Brando in On the Waterfront. It turns out the role of Mr. Maine is not an Oscar magnet. Cooper may have better luck in a showy biopic, so be on the lookout when he dons some crazy prosthetics, a fat suit, and a silly wig in the forthcoming James Buchanan biopic, The Avowed Bachelor Who Cratered The Union.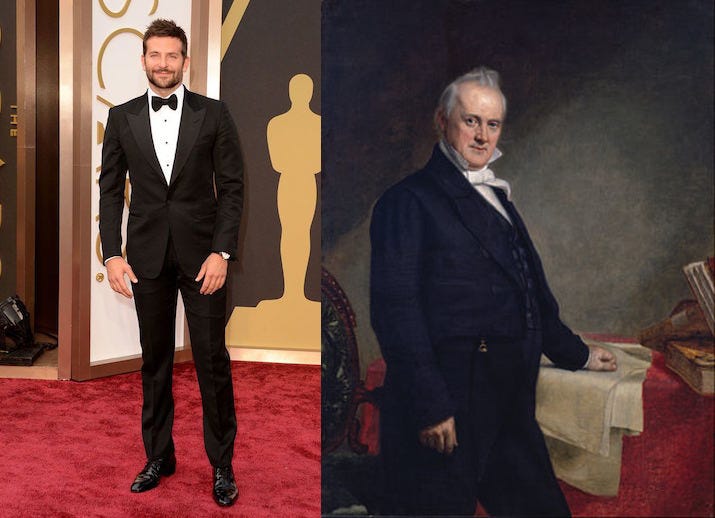 Best Actress
Lady Gaga seemed like an early frontrunner for Best Actress after earning glowing reviews. Variety's Kristopher Tapley, who's one of the leading voices covering awards season, wrote this about Gaga after seeing the film:
"She is, of course, sensational in her first starring role — an absolute natural. And when her version of the discovered talent, here called Ally, first steps onto a stage early in the film to perform one of her own songs for the first time — already a highlight from its positioning in the trailer alone — I've rarely seen so arresting a moment in cinema."
But it all went downhill when Gaga lost the Golden Globe to Glenn Close (The Wife). Gaga already had a Golden Globe for acting — she won for Best Actress in a Miniseries for American Horror Story: Hotel, and the world's greatest gif was born.
The Globes have something of a reputation for handing out awards to big-name stars, so when Gaga came up short this year, it signaled that Gaga was in trouble, something her loss at SAG only confirmed.
Since 2000, Jennifer Hudson has been the only female singer to win an acting Oscar (she won for her supporting role in 2006's Dreamgirls). And Hudson had a relatively weak field of competitors nominated alongside her — Cate Blanchett had just won an Oscar, Abigail Breslin was only 10 years old, and the two women of Babel could have easily canceled each other out. This year, Gaga faces tough competition from a slew of women who have never won an Oscar before.
The more obvious comparison may be 1987, when Cher won Best Actress for Moonstruck over Glenn Close for Fatal Attraction. But Cher was a previous acting nominee for 1983's Silkwood and followed that up with a well-received turn in 1985's Mask, for which she won the Cannes Film Festival's award for Best Actress. In other words: it didn't happen overnight. Cher had to build up her acting cred before winning an Oscar, while A Star Is Born is Gaga's first major role. An acting statue may be in her future, but it seems unlikely that this year will be her year. Especially when Glenn Close has sucked the oxygen out of the room for that narrative.
Silver lining: Gaga managed to earn a nomination, something that fellow pop star Madonna repeatedly tried to do for decades without any success. As with Cooper, history just isn't on her side. Janet Gaynor, the star of the 1937 original, lost this award to Luise Rainer in yellowface (I checked, and Rainer weirdly has no ties to the state of Virginia); Judy Garland, the star of the 1954 remake, lost this award to The Country Girl's Grace Kelly, whose film career weirdly evaporated shortly thereafter. I'm not sure what happened to Ms. Kelly in the mid-50s, but maybe You Must Remember This can figure that one out.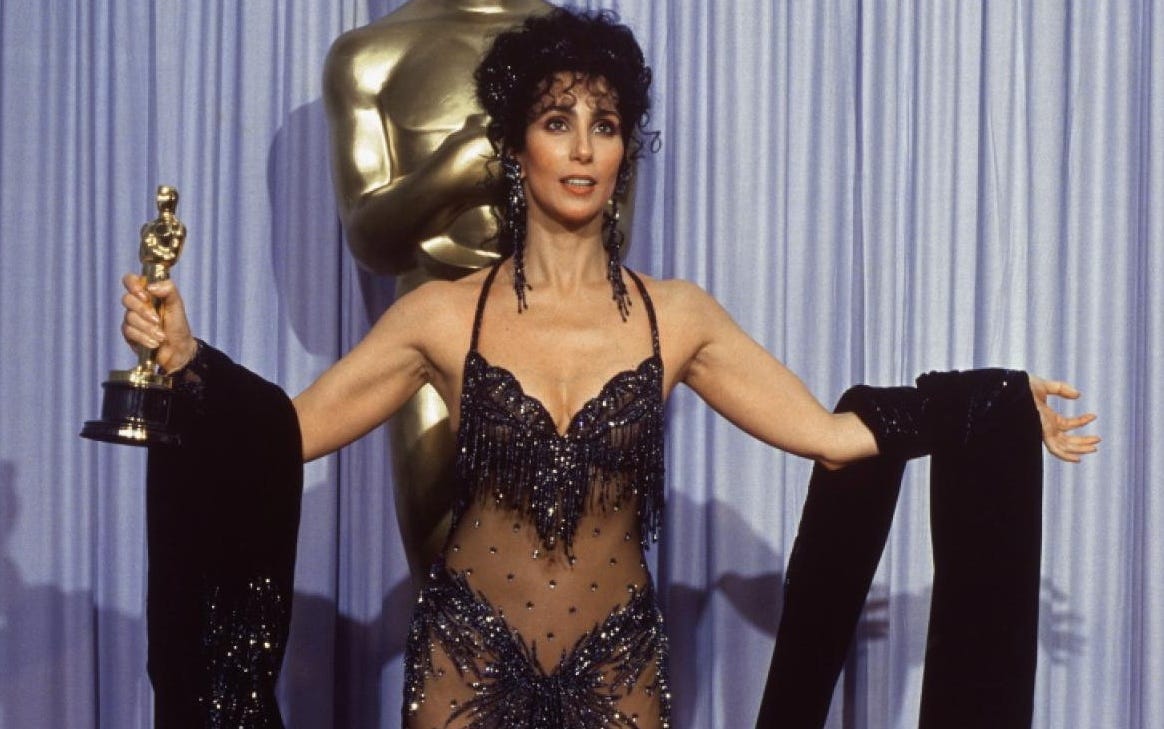 If you have any coverage requests or feedback, feel free to reply to this email or email me at awards@substack.com.
Follow me on Twitter and check out my podcast, Not Her Again, wherever you get your podcasts.