Discover more from Numlock Awards
A pop-up awards season newsletter! Your one-stop shop for news and Oscar forecasts.
Over 1,000 subscribers
Numlock Awards Supplement: The Imitation Game
The Numlock Awards Supplement is your one-stop awards season update. You'll get two editions per week, one from Michael Domanico breaking down an individual Oscar contender or campaigner and taking you behind the storylines, and the other from Walt Hickey looking at the numerical analysis of the Oscars and the quest to predict them. Look for it in your inbox on Saturday and Sunday mornings. Today's edition comes from Michael.
One of the best ways to build early Oscar buzz is to portray someone real. The trick works particularly well for men. In the past 15 years, eight of the men who have won Best Actor portrayed a well-known public figure, from Jamie Foxx in Ray to Gary Oldman in last year's Darkest Hour. (You know, the one where Winston Churchill decides to go to war with Nazi Germany because some folks on the subway told him to.) In the same period of time, only four women have won Best Actress for portraying a well-known public figure.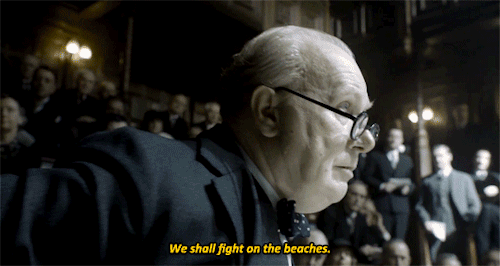 This year, two of the leading contenders for Best Actor are anchoring huge biopics: Rami Malek plays Queen frontman Freddie Mercury in Bohemian Rhapsody and Christian Bale plays Former Vice President Dick Cheney.
Let's start with Malek, who up until this point was best known for his Emmy-winning role on Mr. Robot. While Bohemian Rhapsody hasn't garnered the strongest critical notices — it holds a weak 62% on Rotten Tomatoes and a 48 from Metacritic — Malek has still been able to win over skeptics. Sheila O'Malley at review site RogerEbert.com went so far as to clarify that "the single star of this review is for Malek's performance."
And Malek has been leaning into the narrative. During the movie's promo tour, he regaled Jimmy Kimmel with the details of his transformation into Mercury, told The Hollywood Reporter about his yearlong prep for the film, and spoke to Ellen about making a gold grill out of the prosthetic teeth he sports in the movie.

Yes, expect to hear a lot about those prosthetic teeth. It seems to be working so far. Despite the film's critical drubbing, awards bodies have been taking to Malek — and the movie — like a moth to a flame. Malek is nominated for a Golden Globe, as is the movie. Malek is nominated for a Screen Actors Guild Award, as is the entire ensemble of Bohemian Rhapsody. Malek is nominated for a Critics' Choice Award. (OK, the movie missed that one.)
The success of Malek-as-Mercury has displaced the previous Bohemian Rhapsody narrative, which largely focused on the messiness of the production process. Director Bryan Singer was fired after failing to show up to film the final third of the movie, and the film's cinematographer had to take over directing duties in the interim before Fox hired Dexter Fletcher to finish shooting. Even when Singer was still on the project, there were reportedly clashes over his work ethic with other members of the cast and crew, including actor Tom Hollander, who reportedly quit the project briefly given Singer's erratic behavior. (It should be noted that Singer has denied some of the stories that leaked from set, including one in which he allegedly threw a piece of electrical equipment, prompting Malek to complain to the studio.) This doesn't even touch on a member of Queen's purported original request that the movie's halfway point deal with Mercury's death, while the rest of the movie would show Queen's ability to carry on post-Mercury.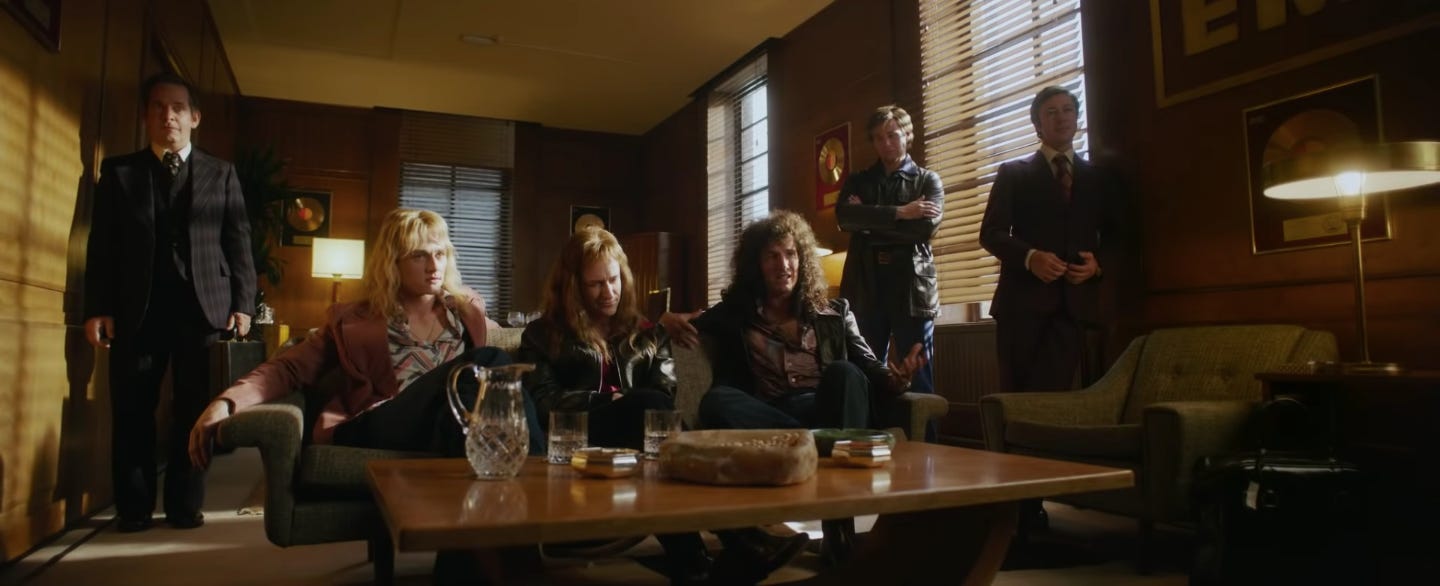 But Malek's toughest competition may come from another imitator: Christian Bale as former VP Dick Cheney.
Vice hits theaters on Christmas since that's when most people crave that Cheney content.
Even before the movie's official release, much has been made of Bale's physical transformation into Cheney. When the first trailer was released, The Washington Post noted that Bale gained 40 pounds to play the role, shaved his head, and "did lots of neck exercises to perfect his look," whatever that means. Bale even has a talk show-ready anecdote about eating pies to put on the pounds.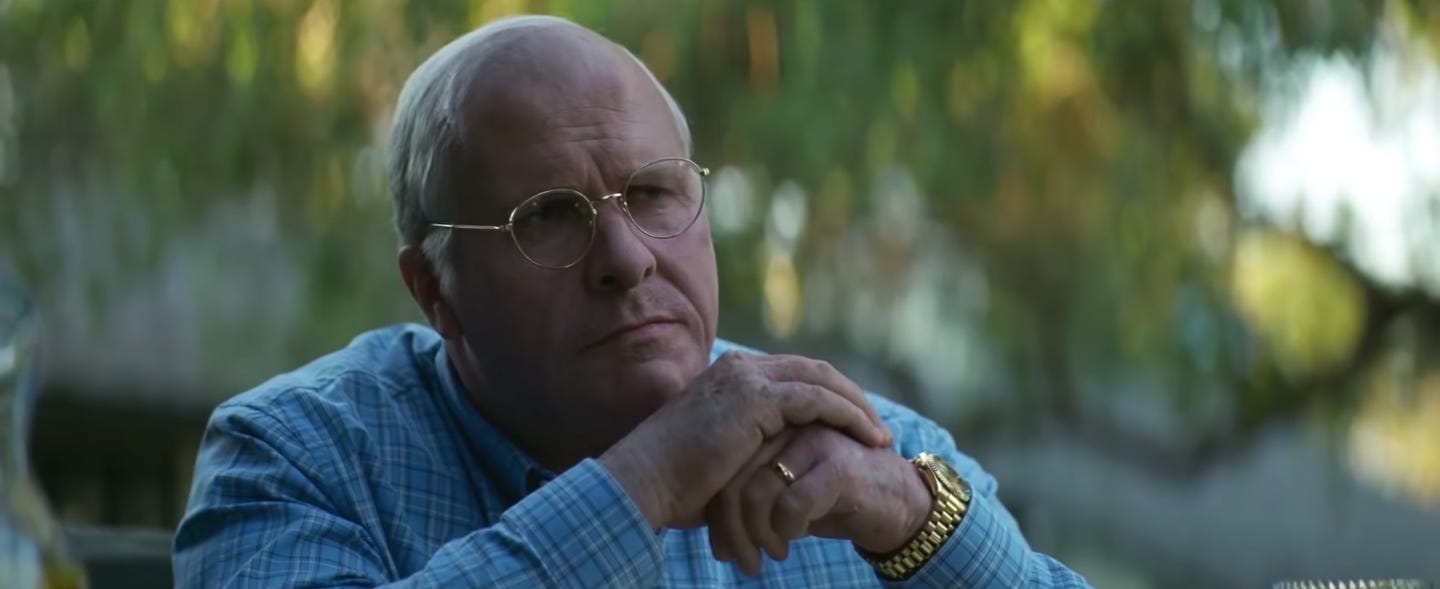 This isn't Bale's first rodeo. Vulture has a video timeline of all of the times Bale has put on weight, lost weight, then bulked up again, then lost all that weight again during his career. It reminds me of one of my favorite acting anecdotes of all time: When Dustin Hoffman explained the physical agony he was putting his body through during filming Marathon Man, his co-star Sir Laurence Olivier asked, "My dear boy, why don't you just try acting?"
But Bale's dramatic transformation into Cheney seems to be working. Like Malek, he's garnered Golden Globe, SAG, and Critics' Choice nominations, and has even picked up some regional critics prizes.
Both Bale and Malek seem like locks for Oscar nominations come January 22. Bohemian Rhapsody is already a box office behemoth with $643 million worldwide, but it remains to be seen how Vice will fare with Christmas audiences who will have to choose between seeing that new Grinch movie or that wonderful animated take on a Dr. Seuss classic.
Follow me on Twitter and check out my podcast, Not Her Again, wherever you get your podcasts.