Discover more from Numlock Awards
A pop-up awards season newsletter! Your one-stop shop for news and Oscar forecasts.
Over 1,000 subscribers
Numlock Awards Supplement: The Backlash
If you were watching the Golden Globes on Sunday night, you saw Green Book pick up three awards: Best Screenplay, Best Supporting Actor for national treasure Mahershala Ali, and Best Motion Picture Musical/Comedy. By Thursday, Green Book director Peter Farrelly was apologizing for flashing his genitals on movie sets in the '90s. Welcome to The Backlash part of awards season.
The Backlash is a familiar part of every awards season. A contender that is considered a serious Oscar player often has to deal with the inevitable backlash to the initial positive response the film or performer received. Using Green Book as a current example, we can examine three different forms of backlash:
Digging Up the Past

Accuracy Issues

Verbal Gaffes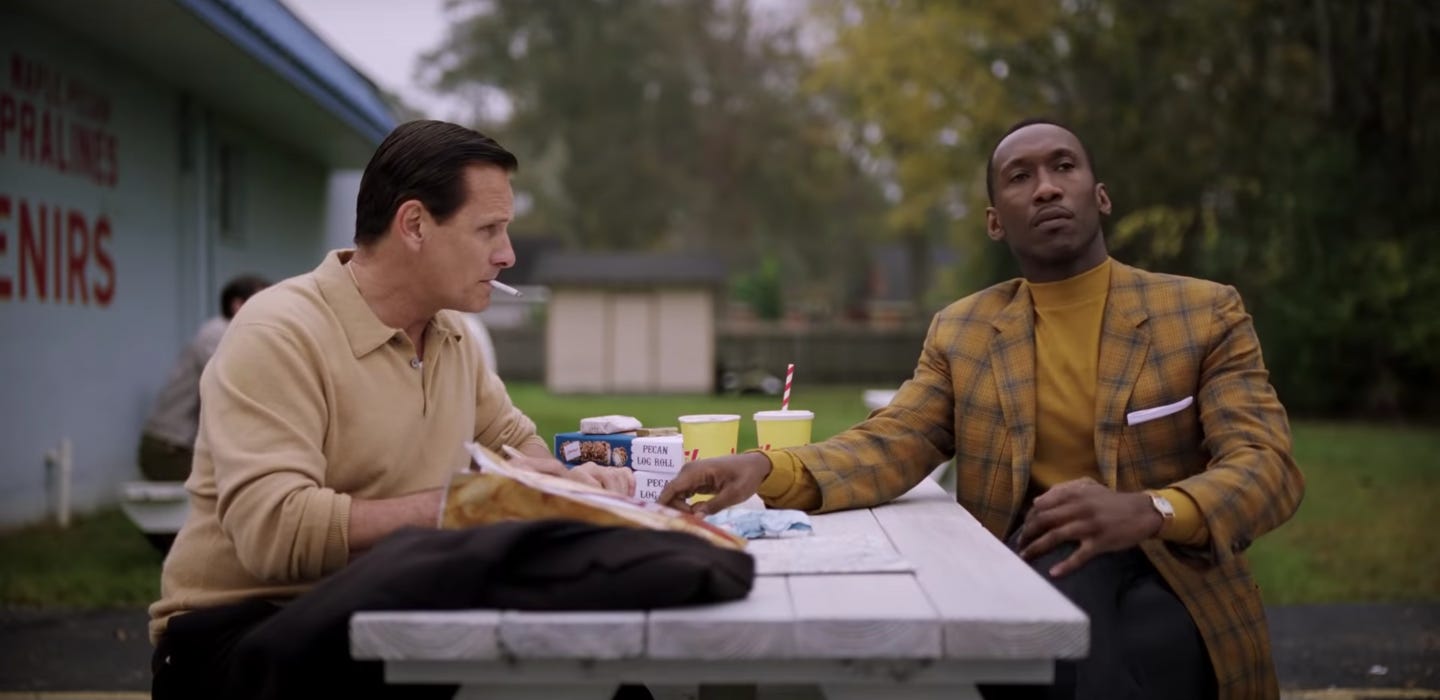 Digging Up the Past
As previously mentioned, reporters at The Cut recently unearthed an old interview in which Green Book director Peter Farrelly discussed flashing people on the set of There's Something About Mary. Farrelly then apologized in The Hollywood Reporter, saying that, "I did this decades ago, and I thought I was being funny, and the truth is I'm embarrassed and it makes me cringe now. I'm deeply sorry."
And by Friday, Green Book co-writer Nick Vallelonga apologized for an old tweet in which he agreed with President Trump's debunked claim that Muslims in New Jersey celebrated the terrorist attacks of 9/11. Vallelonga also deleted his Twitter account.
This is an incredibly common trope of awards season and focuses on the question of whether the recipient of an award — or the likely recipient — is deserving of the accolades given past behavior. Last year, old abuse allegations against Gary Oldman resurfaced in the wake of his Oscar campaign for Darkest Hour. According to his ex-wife, Oldman physically abused her in front of their children. Oldman denied the allegations. There was also renewed interest in the comments Oldman had made in a Playboy interview defending Mel Gibson's racist rants.
Oldman still went on to win Best Actor at the Oscars, and escaped largely unscathed from the whole ordeal. The previous year, Casey Affleck also managed to win Best Actor despite the resurfacing of two lawsuits against the actor for sexual harassment.
Digging up someone's previous statements and interviews and looking for something controversial is an inevitable part of the backlash phase of the Oscar race. Oldman's abuse allegations surfaced at the height of #MeToo, and he still walked away with the Oscar. As Oldman and Affleck show, scrutinizing someone's past may not be enough to topple a frontrunner. And right now, Green Book is looking like a strong contender at the upcoming Academy Awards.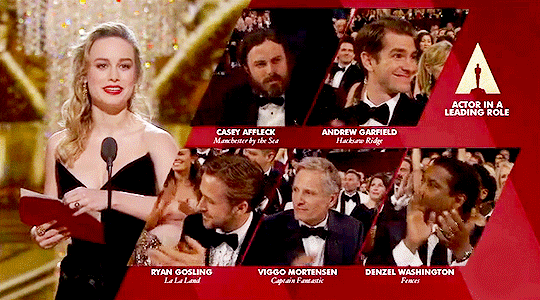 Accuracy Issues
Another common way to stir up bad press for a movie based on real people is to allege the film is not accurate or truthful in its depiction. Back in December, Vanity Fair published a piece questioning the historical accuracy of the events depicted in Green Book. For those who haven't seen the movie, Green Book tells the story of the Italian-American Tony Vallelonga (Viggo Mortensen), who agrees to chauffeur and protect the musician Don Shirley (Mahershala Ali) during his concert tour through the Jim Crow South of the early 1960s. Both Tony Vallelonga and Don Shirley passed away a few years ago.
Maurice Shirley, Don Shirley's brother, took issue with several things depicted in the film, from the truly minor ("My brother NEVER had a teal blue Cadillac, it was always a black limousine") to the slightly more profound (the film hints at familial estrangement, but Maurice asserts they never lost touch, and that Don served as his best man only two years after the events depicted in the film). Patricia Shirley, Maurice's wife, claimed Vallelonga and Don Shirley were never friends, and the relationship was purely employer-employee. Yvonne Shirley, Don's great niece, said Don Shirley was never estranged from his family or the larger black community.
Green Book's director Peter Farrelly and co-writer Nick Vallelonga have defended the depictions of the film, with Vallelonga claiming he interviewed his father, Tony, in person, and had a series of phone interviews with Don Shirley in the 1980s. Nick Vallelonga added that it was Don Shirley's request that any film project be limited to the trip he took with Tony and that no one else be interviewed for the film.
It's messy, especially since it's playing out in the public eye. But several previous Oscar contenders have been hit with allegations of untruthfulness: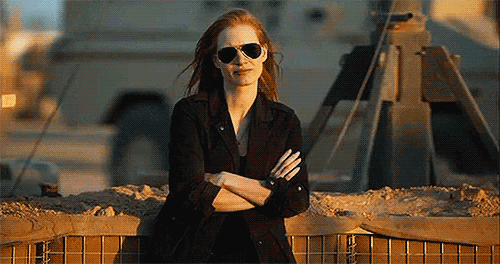 Verbal Gaffes
Finally, one of the easiest ways to attack a contender is to focus on something inappropriate the contender says during the Oscar campaign. During a panel back in November, Viggo Mortensen, the star of Green Book, used the N-word when discussing racial progress. He issued an apology, which co-star Mahershala Ali accepted in his own issued statement. When Ali appeared on The View shortly after the incident, Whoopi Goldberg, an Oscar winner herself, said of the backlash, "I think we have to be really careful what we're backlashing about."
While much of awards season is filtered through skilled publicists, verbal gaffes do happen. Charlotte Rampling ruined what little chance she had at winning an Oscar for 45 Years when she said, during the height of the #OscarsSoWhite controversy, that questions about diversity in film were "racist against whites." And Cher's very public dispute with director Peter Bogdanovich may have cost her an Oscar nomination for 1985's Mask.
Mortensen is likely safe, at least in terms of securing a nomination, given that his use of the racial slur occurred months before, was widely discussed, and has since faded from view, as Ali forgave him and other stories around Green Book have taken center stage.
Still, while Green Book is the quintessential example of an Oscar frontrunner being attacked from all sides, other contenders will continue to face their own backlash. Lady Gaga recently apologized for working with R. Kelly. The cast & crew of Bohemian Rhapsody can expect a lot of questions about the film's credited director, Bryan Singer, who went unthanked during last Sunday's Golden Globes and has been accused of sexual misconduct. And Netflix's Girl, in the conversation for Best Foreign Language Film, has sparked controversy over its casting of a cisgender actor in a transgender role.
The Backlash is one of the most exhausting cycles of any awards season. And, like Green Book executive producer Octavia Spencer, I too am feeling slightly overwhelmed. Just wait until we get to the backlash to the backlash.
Follow me on Twitter and check out my podcast, Not Her Again, wherever you get your podcasts.