Discover more from Numlock Awards
A pop-up awards season newsletter! Your one-stop shop for news and Oscar forecasts.
Over 1,000 subscribers
Numlock Awards: The Races You Haven't Been Following, Part II
The Numlock Awards Supplement is your one-stop awards season update. You'll get two editions per week, one from Not Her Again's Michael Domanico breaking down an Oscar contender or campaigner and taking you behind the storylines, and the other from Walt Hickey looking at the numerical analysis of the Oscars and the quest to predict them. Look for it in your inbox on Saturday and Sunday. Today's edition comes from Michael.
I'll leave the SAG Awards coverage to Walter, as his model will have some important updates as the acting races become more locked in. For now, let's dive into some lesser-known categories. For folks who are just joining us, feel free to check out last week's post about Best Live Action Short Film, Best Sound Editing and Sound Mixing, and Best Costume Design.
Best Visual Effects
The Oscar for Best Visual Effects has a complicated history, but here's the Sparknotes version. At the first Oscars ceremony, the Academy awarded Wings the first — and last —Oscar for Best Engineering Effects. In 1933, RKO's David O. Selznick lobbied the Academy for a special visual effects award for his production of King Kong, and though he lost that battle, he may have won the war. A few years later the Academy gave a Special Achievement Award for Special Effects to 1938's Spawn of the North. By 1939, the Academy formally recognized Best Special Effects as a category.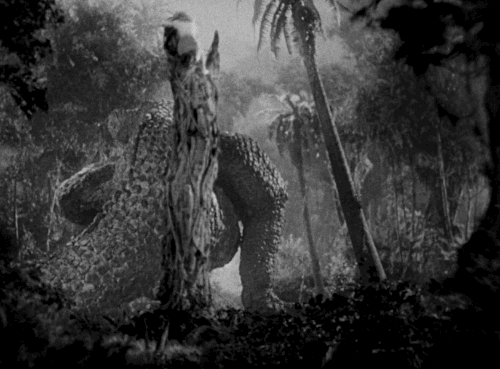 There are a lot of lurches back and forth — for example, from '72 to '77, there was no specific award for visual effects, and instead Special Achievement Academy Awards were given to folks for visual effects. (Fun fact: the much-maligned 1976 version of King Kong received one of those Special Achievement Awards. Too bad Selznick had been dead for 12 years at that point.) Since 2010, ten films are shortlisted by the Academy's Visual Effects Branch Executive Committee. From that list of ten comes the five eventual nominees.
Here's where it gets fun: the ten shortlisted films compete in what's known as the "VFX Bake-Off" in order to make the final cut. (Note: VFX stands for Visual Effects.) After the Bake-Off, the Visual Effects folks vote, and five films are selected as Oscar nominees. This year's nominees are Avengers: Infinity War, Christopher Robin, First Man, Ready Player One, and Solo: A Star Wars Story.
The ten films participating in the Bake-Off this year were the five nominees plus Ant-Man and the Wasp, Black Panther, Jurassic World: Fallen Kingdom, Mary Poppins Returns, and Welcome to Marwen. For those not keeping track, that means that six of the ten shortlisted films were Disney properties, three of which went on to land an Oscar nomination.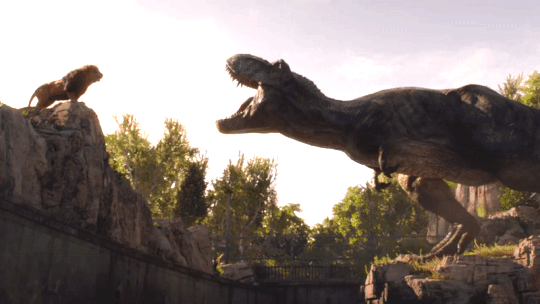 The Bake-Off is an ever-evolving process that changes slightly from year to year. This year, this is how it went down.
The ten shortlisted films sent their VFX Supervisor to the Samuel Goldwyn Theater in Beverly Hills for a presentation that was livestreamed in San Francisco, London, and New Zealand for members of the Visual Effects Branch. (For those wondering why New Zealand made the cut, my educated guess is that all those Lord of the Rings and Hobbit VFX folks are based in New Zealand. It's one of the hubs for innovative special effects.)
The VFX Supervisor had three minutes to walk through before-and-after shots with the audience. In other words, the VFX Supervisor could show the very-ridiculous-looking things the actors were actually doing on set as compared to the final product, once hundreds of VFX artists had done their magic and transformed an Atlanta horse farm into the hidden African kingdom of Wakanda, for example. This video offers a lot of great visuals for the before-and-after shots of Avengers: Infinity War.
The VFX Supervisor then introduced a ten-minute sizzle reel, showcasing some of their film's most stunning completed special effects. After the highlight reel, the VFX Supervisor would come back on stage for a Q&A with Craig Barron, John Knoll, and Richard Edlund, who are the current governors of the Academy's Visual Effects Branch.
You can find an incredibly detailed write-up of the presentations here. I'm going to focus on some of the highlights from this year's nominated films.
For Avengers: Infinity War, Disney hired 14 digital effects firms to create the 2,622 visual effects shots in the film. For example, the VFX artists digitally created a 380-foot river in Wakanda with a flow rate of 27,000 gallons per minute.

For Christopher Robin, the VFX artists created an entirely digital train station in the style of post-WWII Britain. As someone who saw the film — through tears, mostly — I could have sworn those segments were shot on a soundstage with practical effects.

The VFX team for First Man used a combination of real-life miniatures and digital effects for the rockets used in the film. The miniature of the Saturn V rocket was 1/30 the size of the real rocket — and still clocked in at 14 feet. It was created with 3D printers "running day and night," printing the pieces needed to assemble the miniature.

The VFX team of Ready Player One famously had to recreate the hotel seen in Stanley Kubrick's The Shining. For the sequences set in the hotel, the team used one shot from the original film — where the woman in the bathtub pulls back the curtain — and otherwise digitally recreated everything they needed.

For the cast of Solo: A Star Wars Story, it may have felt like they were actually flying through space when they were in the cockpit of the Millennium Falcon. A huge screen wrapped around the cockpit, which then flashed the actual visual effects for the actors. This is why you can see the hyperspace light actually reflecting off of Han Solo's eyes (as opposed to being added in later with digital effects).
I'm convinced every category should do this. Can you imagine an Acting Bake-Off, where Glenn Close and Lady Gaga had to prepare competing monologues from Hamlet? The possibilities are endless.
For what it's worth, some of the best visual effects I saw all year were in Spider-Man: Into the Spider-Verse, which blended several different animation styles to create one of the most beautiful and distinctive films I've ever seen. Alas, only two wholly animated films — The Nightmare Before Christmas and Kubo and the Two Strings — have ever landed nominations for Best Visual Effects.
Soapbox Time: While more and more movies are using groundbreaking special effects, the life of a visual effects artist in Hollywood is often difficult and not particularly lucrative, even as these movies break box office records all over the world. Some of the digital effects houses that take on these projects can spend over a year on one major project and, with so much competition for some of these high-profile films and television series, the prices they're willing to charge have plummeted. Some firms have accepted jobs for less money than they need to complete the project just so they can land the job. When Life of Pi won the Oscar for Best Visual Effects a few years ago, recipient Bill Westenhofer tried to bring attention to how Rhythm and Hues, the company where 1,300 artists worked on Life of Pi, was going through a bankruptcy. The Oscars did him a solid by cutting him off with the Jaws music. In other words: it's not great, and those in the entertainment industry should practice some of the liberal values they espouse when it comes to how they treat VFX artists.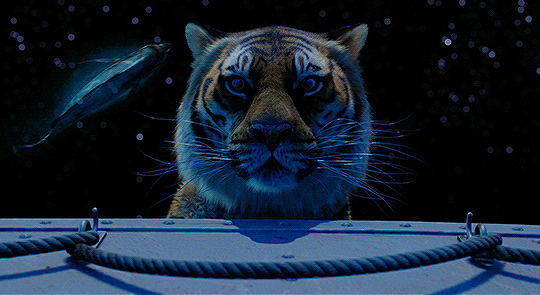 Best Foreign Language Film
The Best Foreign Language Film category is one of the most rules-intensive categories, so let's start with the basics of how a film gets nominated.
A foreign country chooses which film it wants to submit to the Academy for consideration in this category. Usually, the body selecting the film is something like the British Academy of Film and Television Arts or that country's Ministry of Culture. The committees choosing which film to submit must be made up of individuals from the film industry. The film also must be predominantly in a language other than English. The Academy used to require that the language spoken in the film be the submitting country's official language(s), but that requirement has since been dropped, which is why a film like Canada's Water, primarily in Hindi, could be nominated in 2006.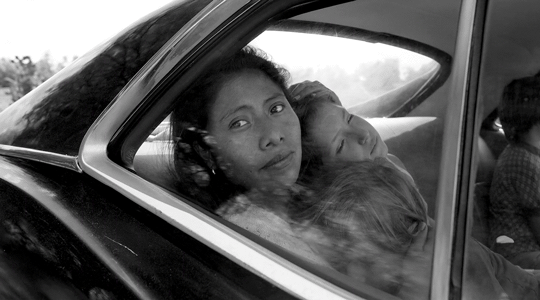 Then we get into Phase I and Phase II of the nominations. During Phase I, Academy members in Los Angeles volunteer to view the submitted films at Academy-hosted screenings and give each film a score from 6 to 10, and the six films with the highest average advance. In order to actually vote, you need to see a minimum number of films, which this year was 12. An additional three nominees are then chosen by the Academy's Foreign Language Film Executive Committee. (This is colloquially known as a "save" and basically works the same way it works on a reality show. Son of Saul, which ended up winning the Oscar in 2015, was saved, for example.)
We now have our shortlist of nine films. The Phase II committee then views the nine shortlisted films and votes. Phase II committee members include anyone from Phase I who has a lot of spare time and wants to soldier on, members from committees in New York, San Francisco, and London, and finally international members who are allowed to vote after streaming the nine films. The outcome of this vote gives us the five nominated films for Best Foreign Language Film. You can check out the entire list here to look at which films were submitted and shortlisted for the 91st Oscars.
Here's the real kicker: the submitting country wins the Oscar, not the director or producers. For example, director Asghar Farhadi recently made two films that won Best Foreign Language Film with A Separation winning in 2011 and The Salesman winning in 2016. His name does appear on the Oscar statuette — below the submitting country, Iran, and the title of the film. The Oscar technically belongs to Iran so yes, I know what you're thinking: Iran has two more Oscars than Glenn Close (and two more than Farhadi, for what it's worth).
This year, the nominees for Best Foreign Language Film are Capernaum (Lebanon), Cold War (Poland), Never Look Away (Germany), Roma (Mexico), and Shoplifters (Japan).
You may recognize two of those titles since Alfonso Cuarón's Roma has been sweeping much of awards season, and the director of Cold War, Paweł Pawlikowski, was nominated for Best Director. This is likely Roma's to lose given its ten Oscar nominations, though there is a chance that voters will want to reward Cold War somewhere since Roma may be rewarded elsewhere, such as Best Picture or Best Director. Pawlikowski also has a history in the category, with his film Ida winning Best Foreign Language film in 2014.
Shoplifters also made headlines earlier this year when it won the Cannes Film Festival's top prize, the Palme d'Or. The jury was led by Cate Blanchett, who has the same number of Oscars as Iran, and as Blanchett goes, so goes the nation, as they say. The film has also become an arthouse hit, earning $2.6 million and counting so far. Lebanon just earned back-to-back nominations with last year's The Insult and now Capernaum, which are also coincidentally the only two Lebanese films ever nominated in this category.
And Germany's Never Look Away was helmed by Florian Henckel von Donnersmarck, whose 2006 film, The Lives of Others, beat the expected winner in this category, Pan's Labyrinth, a film by Guillermo del Toro. No one was more surprised than Henckel von Donnersmarck himself. Perhaps Henckel von Donnersmarck still has the golden touch. (Yes, I will keep using his full name because it's awesome. His Austro-German noble family has an entire Wikipedia page.)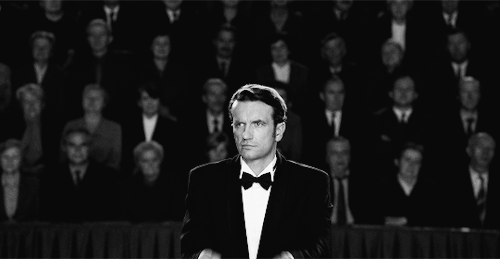 If you've made it this far in the newsletter, congratulations! If you're interested, Walter & I have released a podcast episode about our top 10 favorite films of 2018. Foreign films and films with great visual effects make up a sizable amount of the discussion, if you're into that sort of thing.
If you have any coverage requests or feedback, feel free to reply to this email or email me at awards@substack.com.
Follow me on Twitter and check out my podcast, Not Her Again, wherever you get your podcasts.