Discover more from Numlock Awards
A pop-up awards season newsletter! Your one-stop shop for news and Oscar forecasts.
Over 1,000 subscribers
Numlock Awards: Michael's Oscar Ballot
The Numlock Awards Supplement is your one-stop awards season update. You'll get two editions per week, one from Not Her Again's Michael Domanico breaking down an Oscar contender or campaigner and taking you behind the storylines, and the other from Walt Hickey looking at the numerical analysis of the Oscars and the quest to predict them. If you're just joining us, catch up on everything this season by checking out this post. Today's edition comes from Michael.
We're almost there! It is finally Oscar weekend, and everyone's predictions will finally be put to the test. Without further ado, here is my Oscar ballot for all 24 categories. If you use my picks and win your Oscar pool, I expect you to Venmo me half of your winnings. If you rely on my picks and lose your Oscar pool, that's on you for trusting a random Internet stranger.
Best Picture: Roma
There's a first time for everything. Roma would be both the first Netflix film and the first foreign language film to win Best Picture in Oscar history. But two years ago, Moonlight became the first queer film to win Best Picture, and one year ago, The Shape of Water became the first movie about a woman falling in love with a large fish man to win Best Picture. In other words, crazier things have happened.
Other nominees: Black Panther, BlacKkKlansman, Bohemian Rhapsody, The Favourite, Green Book, A Star Is Born, Vice.
Best Director: Alfonso Cuarón, Roma
It seems crazy that Alfonso Cuarón will win another Oscar given that he won Best Director for the last film he directed, 2013's Gravity. But Cuarón isn't the first director to do so in recent memory — heck, he's not even the first Mexican director from a small clique of auteur best friends to do so. Alejandro G. Iñárritu won back-to-back Oscars for Birdman and The Revenant. Along with Guillermo del Toro, these three men are often referred to as The Three Amigos. Since 2013, they've won Best Director every single year except for 2016, when the award went to Damien Chazelle for La La Land. With Cuarón's upcoming win on Sunday night, these three men will have won Best Director in five of the last six years. If anyone spoils, it'll be Spike Lee, but his failure to win meaningful precursor awards probably means it's the end of the road for him.
Other nominees: Yorgos Lanthimos (The Favourite), Spike Lee (BlacKkKlansman), Adam McKay (Vice), Paweł Pawlikowski (Cold War).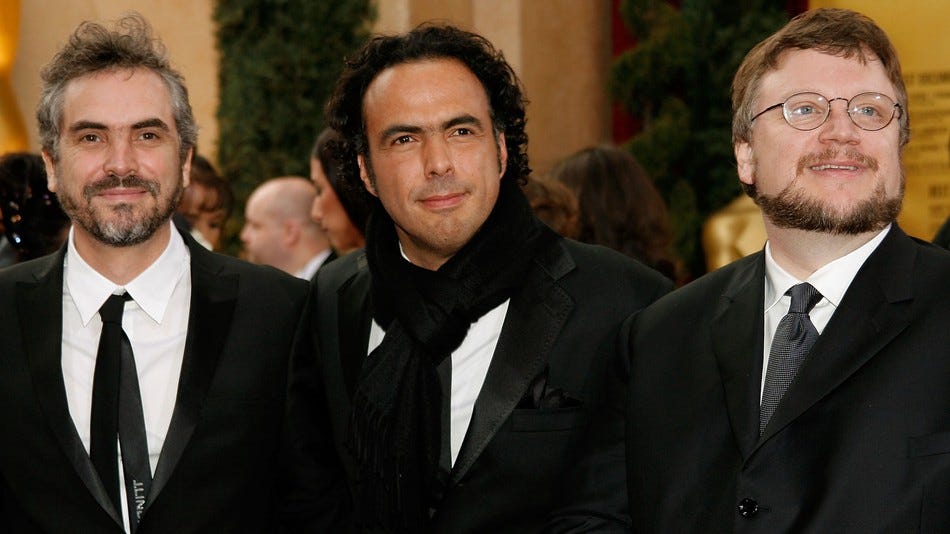 Best Actress: Glenn Close, The Wife
The year was 1983. A young Sigourney Weaver and an old Robert Mitchum appear on stage and read the list of nominees for Best Supporting Actress. Glenn Close, a mere 36 years old, is happy just to be nominated for her first Oscar. When Mitchum opens the envelope, there's a sliver of hope that this could be her year. But it wasn't meant to be: Jessica Lange won the award for her role in Tootsie. And now, 36 years later, Close is finally looking like the frontrunner for the Oscar. She currently has the dubious distinction of being the most nominated living actor without an Oscar win. I'm guessing that streak will end on Sunday. (Included below is Close's first losing face. I don't think we'll see it again tomorrow.)
Other nominees: Yalitza Aparicio (Roma), Olivia Colman (The Favourite), Lady Gaga (A Star Is Born), Melissa McCarthy (Can You Ever Forgive Me?).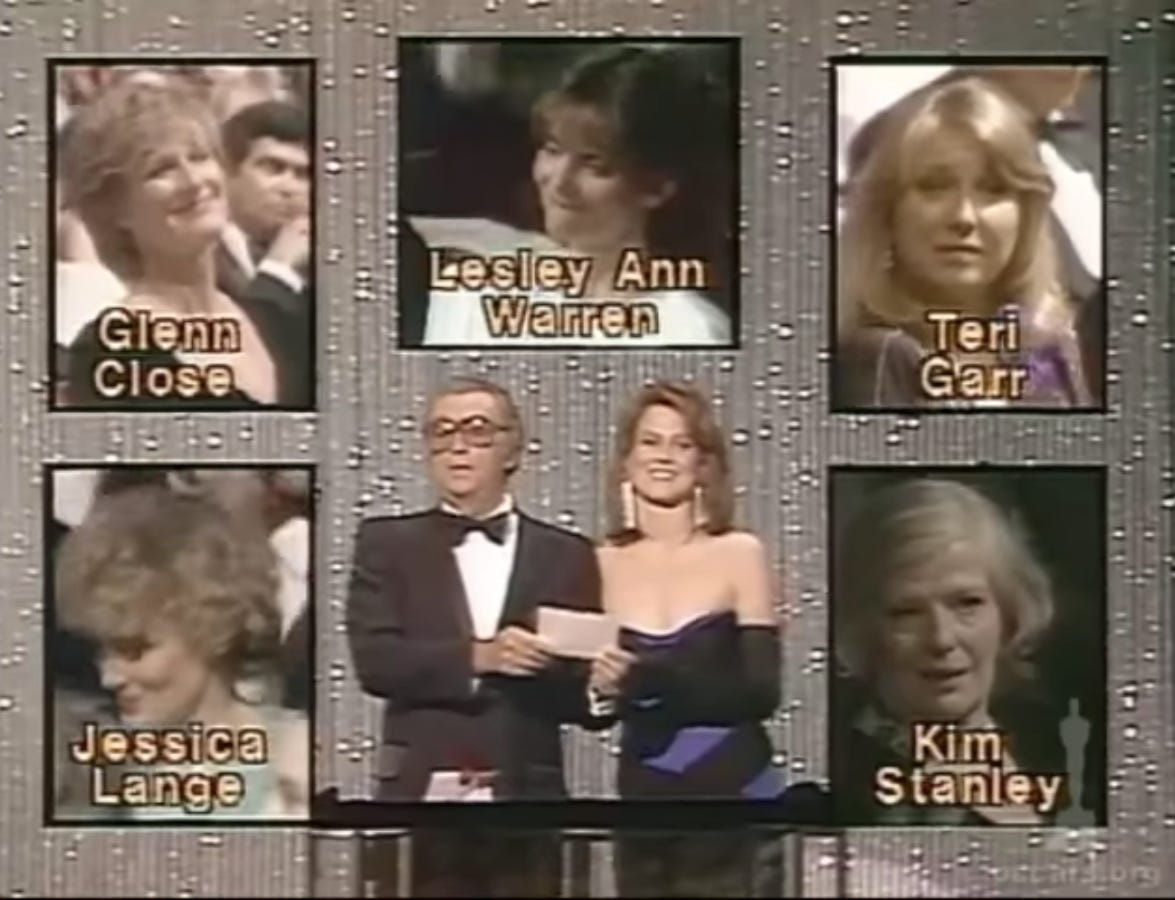 Best Actor: Rami Malek, Bohemian Rhapsody
As with most things in life, this is coming down to Freddie Mercury v. Dick Cheney. As Walter's model shows, wins at the BAFTA and SAG awards have put Malek in Crazy Frontrunner Territory. I wonder if he'll thank his director this time around.
Other nominees: Christian Bale (Vice), Bradley Cooper (A Star Is Born), Willem Dafoe (At Eternity's Gate), Viggo Mortensen (Green Book).
Best Supporting Actress: Regina King, If Beale Street Could Talk
I know Rachel Weisz is Walter's model's prediction, and King weirdly not even being nominated at SAG or BAFTA would typically spell disaster for a nominee. But I think the Academy will want to reward a veteran actor like King, who swept most of the critics' awards, for her work in Barry Jenkins' If Beale Street Could Talk. While Weisz is wonderful in The Favourite, her previous win for 2005's The Constant Gardener probably counts against her. My heart is telling me King will take it.
Other nominees: Amy Adams (Vice), Marina de Tavira (Roma), Emma Stone (The Favourite), Rachel Weisz (The Favourite).
Best Supporting Actor: Mahershala Ali, Green Book
Early on in the season, it looked like Richard E. Grant would be the one to beat. But, despite the ample amount of backlash to Green Book, Mahershala Ali has remained unscathed. Ali, already a winner in this category for 2016's Moonlight, is about to join a prestigious list of six men who have won two Oscars for Best Supporting Actor (only one, Walter Brennan, has won three). If Ali keeps up this pace, he may match Walter Brennan, who won Best Supporting Actor in 1936, 1938, and 1940.
Other nominees: Adam Driver (BlacKkKlansman), Sam Elliott (A Star Is Born), Richard E. Grant (Can You Ever Forgive Me?), Sam Rockwell (Vice).
Best Original Screenplay: Green Book
The Writers Guild Award in this category went to the brilliant Eighth Grade, which wasn't even nominated for the Oscar. And maybe legendary writer-director Paul Schrader, the screenwriter of films like Taxi Driver and Raging Bull, will win an Oscar for his very first nomination for First Reformed. But I think the overall strength of a movie like Green Book, which has won a decent amount of precursors, will push it to a win in Best Original Screenplay.
Other nominees: The Favourite, First Reformed, Roma, Vice.
Best Adapted Screenplay: BlacKkKlansman
While Can You Ever Forgive Me won the WGA Award, Spike Lee is nominated for co-writing BlacKkKlansman. While Lee might not win Best Director, it feels like this should be more of a slam dunk for Lee since this would be his first competitive Oscar (he won an honorary Oscar in 2015).
Other nominees: The Ballad of Buster Scruggs, Can You Ever Forgive Me?, If Beale Street Could Talk, A Star Is Born.
Best Animated Feature Film: Spider-Man: Into the Spider-Verse
Folks, I've made Oscar history. Last year, I publicly complained about the Academy's outdated rules that a maximum of two people could be recipients of this award. Coco, which ended up winning the Oscar for Best Animated Feature, was directed by Lee Unkrich (who won an Oscar), co-directed by Adrian Molina (who wasn't nominated), and produced by Darla K. Anderson (who shared the Oscar with Unkrich). It was a completely arbitrary and outdated limit that prevented Molina from his deserved nomination. After very clearly reading my Twitter, the Academy changed its rules and now four nominees are allowed in the category (though a two-person team may warrant an additional nominee if they share the same director or producer credit). This year, when Spider-Man: Into the Spider-Verse wins Best Animated Film, directors Bob Persichetti, Peter Ramsey, Rodney Rothman, and producers Phil Lord and Christopher Miller, will all be awarded statuettes. You're welcome, everyone.
Other nominees: Incredibles 2, Isle of Dogs, Mirai, Ralph Breaks the Internet.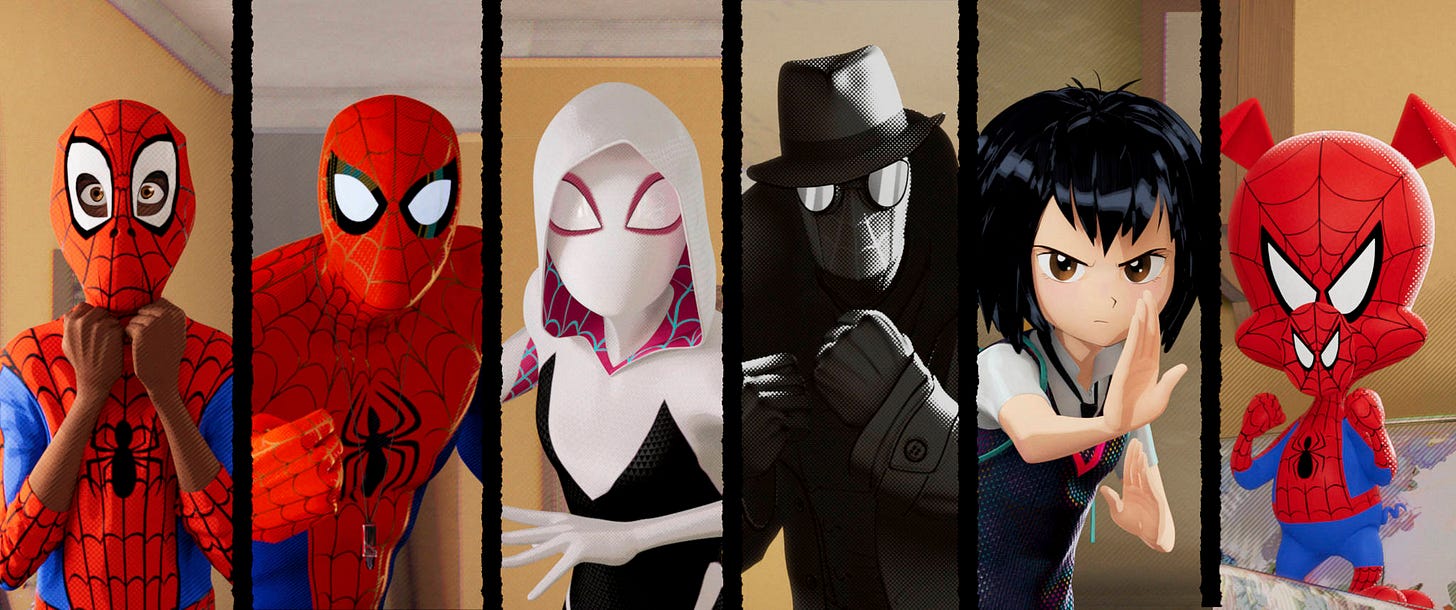 Best Foreign Language Film: Cold War (Poland)
Hear me out! Roma will probably win Best Picture, so why would a voter also want to give Best Foreign Language Film to the same movie? I'm thinking a spread-the-love mentality will help Cold War here. And it's worth noting that Cold War also landed a Best Director nomination for Paweł Pawlikowski and a Best Cinematography nod, showing widespread support for the film. For a deep dive into how this category works, check out my previous post.
Other nominees: Capernaum (Lebanon), Never Look Away (Germany), Roma (Mexico), Shoplifters (Japan).
Best Documentary Feature: Minding the Gap
Other nominees: Free Solo, Hale County This Morning, This Evening, Of Fathers and Sons, RBG.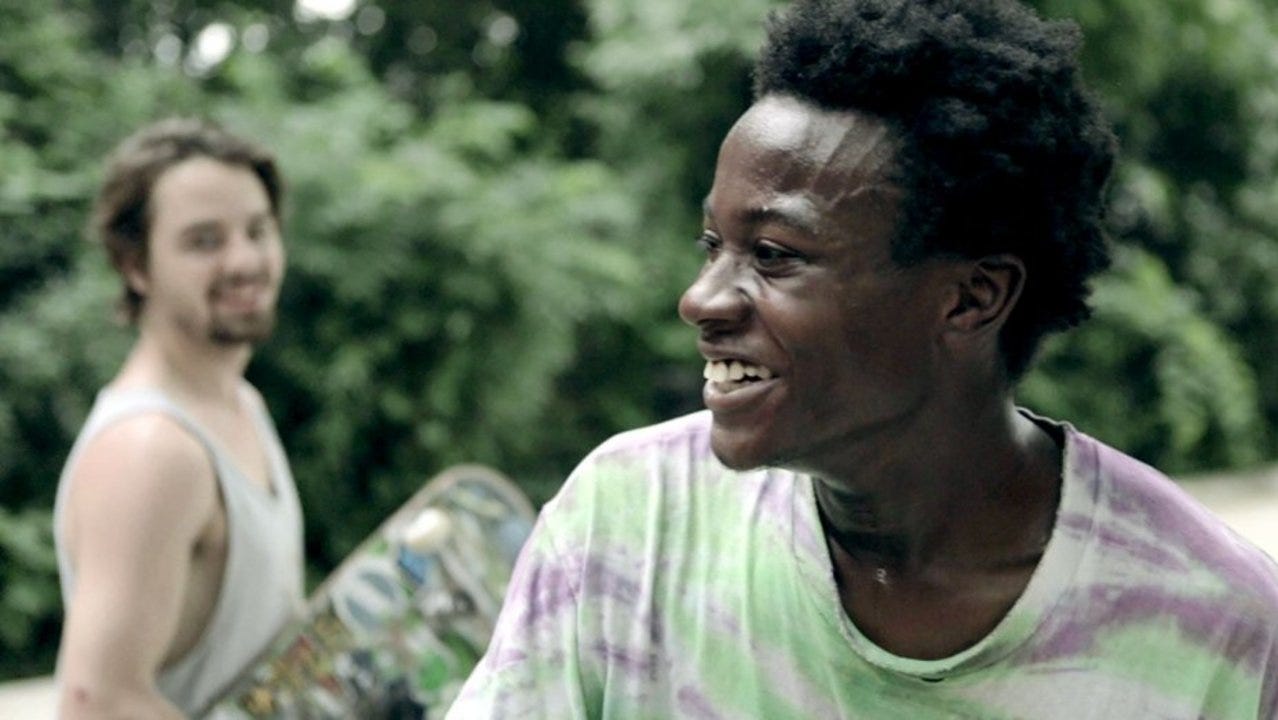 Best Documentary Short: Period. End of Sentence.
Other nominees: Black Sheep, End Game, Lifeboat, A Night at the Garden.
Best Live Action Short: Skin
Other nominees: Detainment, Fauve, Marguerite, Mother.
Best Animated Short: Weekends
Other nominees: Animal Behaviour, Bao, Late Afternoon, One Small Step.
Best Original Score: If Beale Street Could Talk
It is, quite simply, the best score of the year. All of the nominated scores are unique and incredible in their own right, but Nicholas Britell's score for If Beale Street Could Talk perfectly encapsulates Barry Jenkins' blend of melancholy and hope.
Other nominees: Black Panther, BlacKkKlansman, Isle of Dogs, Mary Poppins Returns.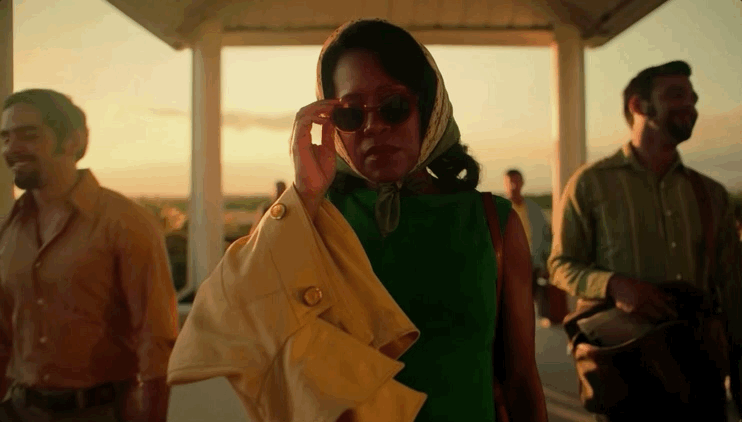 Best Original Song: "Shallow," from A Star Is Born
While Lady Gaga probably won't win Best Actress, she won't go home empty-handed. Gaga, a previous nominee in this category for 2015's "Til It Happens to You," is the one to beat following wins at the Golden Globes and the Critics' Choice Awards. "Shallow" is that rare movie song that truly seeps into the zeitgeist and takes on a life of its own, and Gaga and Bradley Cooper performing the song live will undoubtedly be a ceremony highlight. (Also, it is criminal that Tim Blake Nelson will not be performing "When a Cowboy Trades His Spurs for Wings" himself tomorrow night, but I digress.)
Other nominees: "When a Cowboy Trades His Spurs for Wings" from The Ballad of Buster Scruggs, "All the Stars" from Black Panther, "The Place Where Lost Things Go" from Mary Poppins Returns, "I'll Fight" from RBG.
Best Sound Editing: Bohemian Rhapsody
Other nominees: Black Panther, First Man, A Quiet Place, Roma.
Best Sound Mixing: Bohemian Rhapsody
My only note here: if Roma wins Best Sound Mixing, it will be an early indicator that Roma is going to win Best Picture. A few years ago, La La Land lost both sound awards, and it was an early sign of weakness for the film that everyone thought would win Best Picture. On the flip side, if Roma wins in this category, it'll show that movie's strength.
Other nominees: Black Panther, First Man, Roma, A Star Is Born.
Best Production Design: Black Panther
It's a bit of a toss up: at the Art Directors Guild Awards, The Favourite won the award in the period film category, while Black Panther won in the fantasy film category. Hannah Beachler, the production designer for Black Panther, is also the first black person ever nominated in this category. Beachler was sleeping on people's couches when she had to pitch Marvel for Black Panther, and was changing into her dress in the parking garage before her meeting with the studio to try and land the job. Armed with her 400-page pitch and 4x8-foot board of illustrations and visual references, Beachler blew them away, and got a call from director Ryan Coogler the next day telling her she landed the job. If you want to feel unbridled joy this Saturday morning, I'd recommend this L.A. Times profile of Beachler.
Other nominees: The Favourite, First Man, Mary Poppins Returns, Roma.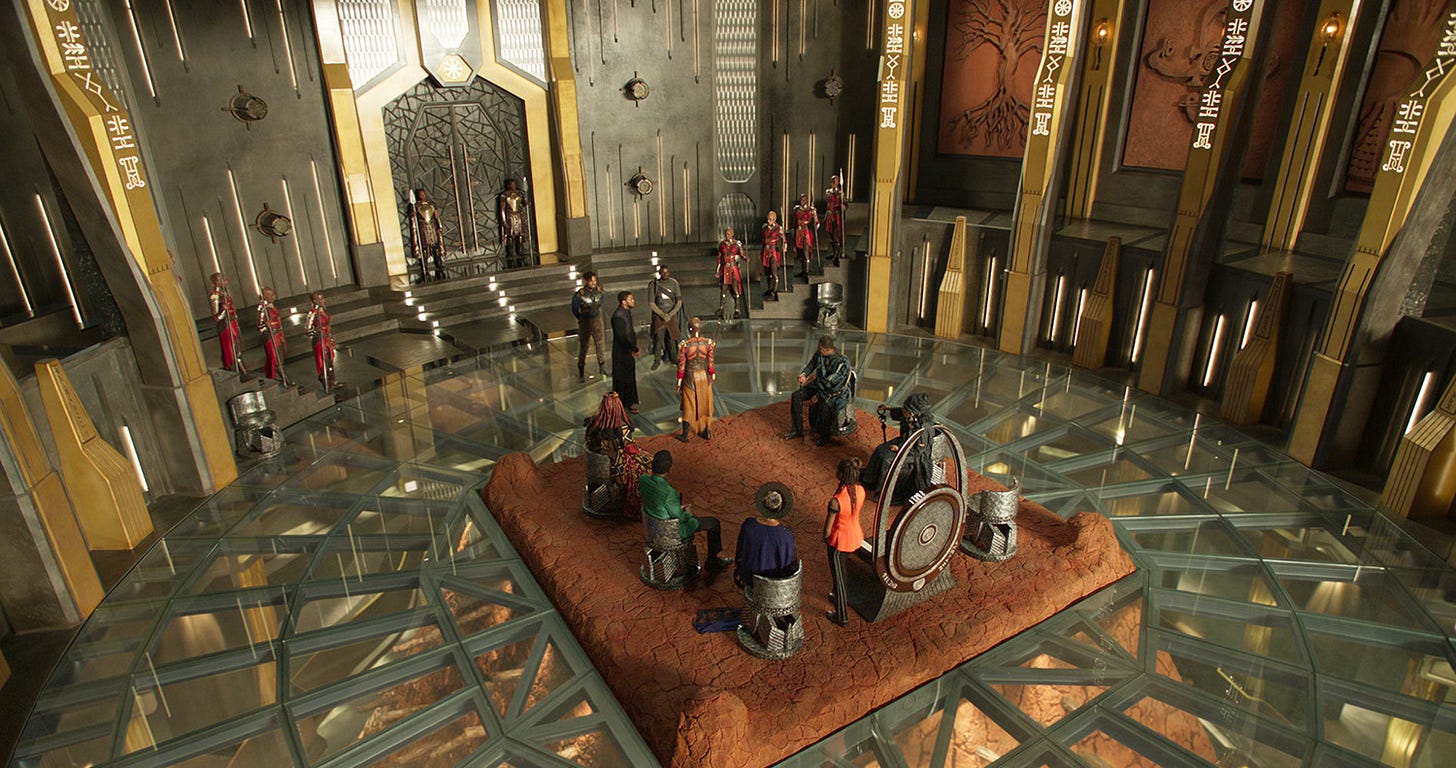 Best Cinematography: Roma
Alfonso Cuarón did his own cinematography for Roma. That's just the kind of guy he is.
Other nominees: Cold War, The Favourite, Never Look Away, A Star Is Born.
Best Makeup and Hairstyling: Vice
Even people who didn't like Vice seemed to be impressed by the makeup job that turned Christian Bale into our immortal 46th vice president. Greg Cannom, one of the nominees for Vice, is the second-most nominated person ever in this category, and has won three times already. It's looking like he will win his fourth Oscar tomorrow night.
Other nominees: Border, Mary Queen of Scots.
Best Costume Design: Black Panther
I discussed this in depth in an earlier post, but it boils down to this: Ruth E. Carter, the costume designer for Black Panther, has gotten high-profile media coverage all year for her work on Black Panther. She recently received the Career Achievement Award at the Costume Designers Guild Awards, where she also won a competitive award in the sci-fi/fantasy category for her work on the film. It's hers to lose.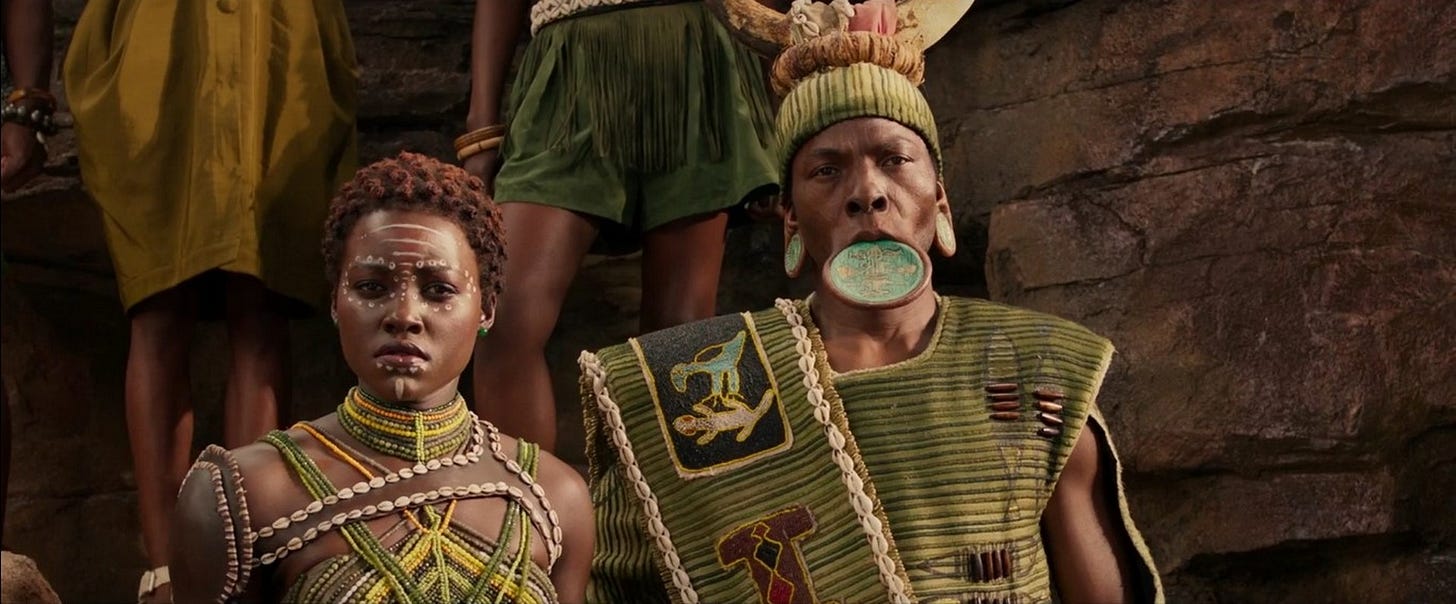 Other nominees: The Ballad of Buster Scruggs, The Favourite, Mary Poppins Returns, Mary Queen of Scots.
Best Film Editing: Bohemian Rhapsody
With its win at the guild awards and recreation of Queen's Live Aid performance, I'm betting on Bohemian Rhapsody.
Other nominees: BlacKkKlansman, The Favourite, Green Book, Vice.
Best Visual Effects: Ready Player One
Again, hear me out! Ready Player One engendered a lot of controversy when it came out last March. Given how many controversial things have happened this week alone, I don't think many people care anymore about the endless thinkpiece takedowns of Ready Player One. And Ready Player One's visual effects largely focus on recreating iconic pieces of pop culture, including the hotel set from The Shining. That's the kind of thing people who make movies can get behind. My head is telling me Avengers: Infinity War will win for the VFX team's work on Thanos, but Marvel movies haven't had much success in this category as of late. I'm sticking with Ready Player One's movie nostalgia to carry the day.
Other nominees: Avengers: Infinity War, Christopher Robin, First Man, Solo: A Star Wars Story.
As I said before: buyer beware. Feel free to use my picks in your office pool so long as you're cool splitting your winnings — and know that I accept no responsibility when these choices go awry. Be on the lookout for Walter's final predictions and our post-Oscars coverage coming up!
Follow me on Twitter and check out my podcast, Not Her Again, wherever you get your podcasts.