Discover more from Numlock Awards
A pop-up awards season newsletter! Your one-stop shop for news and Oscar forecasts.
Over 1,000 subscribers
Numlock Awards Supplement: Post-Nominations Breakdown
Michael here with a primer on this year's major nominees for the Oscars.
We're certainly off the deep end now, so let's dive into the nominations for the 91st Academy Awards. Over the weekend, I'll take you through some of the more obscure races — including why Roma is an unusual frontrunner in the sound categories — but for right now, let's focus on the major categories. Next to each category will be my Shock Level: did this line up with what we expected, or did this category go completely off the rails and defy expectations?
Best Picture: As Shocked As Meryl Streep Must Be Whenever She's Nominated for an Oscar
The Academy nominated eight films, including the first-ever superhero movie (Black Panther) and the fourth movie where Christian Bale does something to radically change his appearance (Vice), for Best Picture.
In our Oscars Preview, I thought If Beale Street Could Talk would manage to wiggle its way in, but it appears fans of the film will have to settle for its three nominations (Adapted Screenplay, Regina King for Best Supporting Actress, and Original Score). The nominees, otherwise, were the standard list many of us expected.
The eight films nominated made an average of $157.6 million at the box office. This is the highest average since the sliding scale of 5 to 10 nominees was introduced, and the highest since the 2009 nominees — which had a mandatory 10 films — had an average gross of $170 million. Walter's not the only one who can do math. (I'm kidding. I asked him what 60 divided by 4 was the other day. It's 15.) Take that, Best Popular Film category.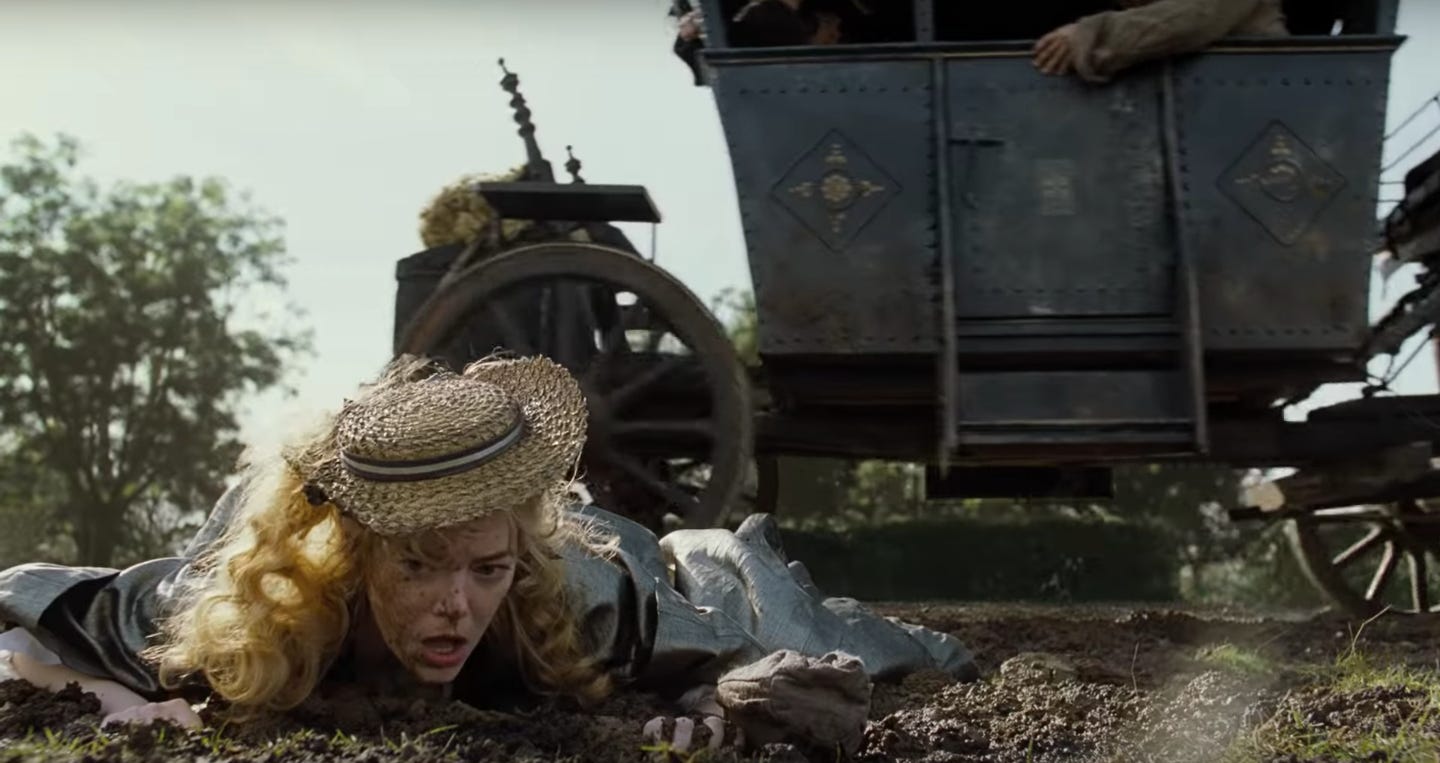 Best Director: As Shocked As We All Were When The Guy Dick Cheney Shot in the Face Apologized to Dick Cheney for Being Shot in the Face
In other words, this category was pretty wild. The nominees are:
Alfonso Cuarón, Roma

Yorgos Lanthimos, The Favourite

Spike Lee, BlacKkKlansman

Adam McKay, Vice

Paweł Pawlikowski, Cold War
I'm 2/5 in this category. It's safe to say that Cold War outperformed expectations given that it's an independent, foreign language film, and Roma has taken up a lot of the oxygen in that space. Yorgos Lanthimos also managed to break through with his first nomination for Best Director for The Favourite.
It was a rough morning for Bradley Cooper. He's been positioning himself as first and foremost the director of A Star Is Born. He showed up at The Hollywood Reporter's Directors Roundtable. Warner Bros. released a two-minute video about Bradley Cooper as Director. He had an Entertainment Weekly cover story about his directorial debut. Some things just aren't mean to be.
But Cooper shouldn't feel too bad. Spike Lee, one of the most influential filmmakers of his generation, just landed his first Best Director nomination, over 30 years since his first feature, She's Gotta Have It. So maybe by 2048, Cooper will be accepted into the directors' club.
And it was another stellar year for women with zero female nominees in the Best Director category. Of the over 430 nominees this category has produced in its 91 years, just five have been women. (Math!) And there were plenty of amazing films directed by women this year: Can You Ever Forgive Me?, You Were Never Really Here, Happy as Lazzaro, Private Life, The Rider, Leave No Trace, On the Basis of Sex, Destroyer, to name a few. Those films have an average Rotten Tomatoes rating of 88% (and a median score of 92%, for those who prefer medians). It's not like Cold War or Roma have lit up the box office and captured the cultural conversation, so that's clearly not a prerequisite for getting into the Best Director Race. In a year when the number of female directors of the top-earning movies decreased, a Best Director nomination could have helped shift the narrative, or at least call attention the dire status of female directors in Hollywood.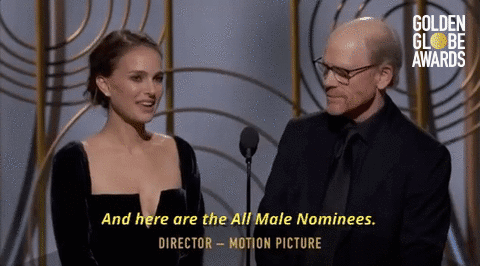 Best Actress: As Shocked As Glenn Close Must Be Whenever She Loses An Oscar
This was a pretty predictable category. Numlock's Awards Supplement went 4/5 on our Best Actress predictions, with Yalitza Aparicio (likely) knocking out Emily Blunt for the fifth slot. If you want to feel good this morning, I recommend watching Yalitza Aparicio's video of her finding out she was nominated for Best Actress. Aparicio joins Glenn Close, Olivia Colman, Lady Gaga, and Melissa McCarthy as a nominee.
The eternal question is: When will Emily Blunt finally be nominated for an Oscar? She tries, and she tries, and she tries. If she had been nominated for Mary Poppins Returns, she would have been one of the few people nominated for playing a fictional role for which someone else had previously been nominated (or won) an Oscar.
Good thing we have Lady Gaga, who kind-of-sort-of-maybe fills that niche with her role in A Star Is Born, which is loosely inspired by Judy Garland's character in the 1954 version and Janet Gaynor's character in the 1937 original, both of whom were nominated for Best Actress. Gaga joins Marlon Brando and Robert De Niro (playing Vito Corleone in The Godfather and The Godfather Part II), Leslie Howard and Rex Harrison (playing Professor Henry Higgins in Pygmalion and My Fair Lady), and Kate Winslet and Gloria Stuart (playing Rose in Titanic).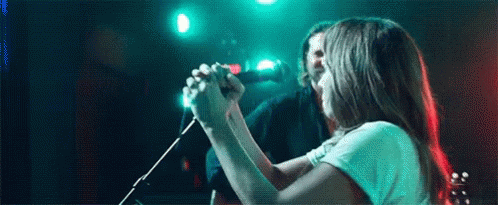 Best Actor: As Shocked As I Was When No One From Bohemian Rhapsody Thanked Disgraced Director Bryan Singer At The Golden Globes
Again, a rather predictable category with the only one major surprise being Willem Dafoe's nomination for At Eternity's Gate. Otherwise, we went 4/5 in predictions. As I said last week, the Green Goblin always rises again! (Note to self: You should seriously ask Walter about this reference. Just text him before scheduling the newsletter.)
Dafoe joins Christian Bale, Bradley Cooper, Rami Malek, and Viggo Mortensen. It's the battle of the biopics, with four of the nominated men portraying real people. The only one who isn't is Cooper, who is playing the male lead in the fourth iteration of A Star Is Born, itself loosely inspired by 1932's What Price Hollywood? In other words: maybe we need some new ideas.
The race looks like a dead heat between Bale and Malek, so the upcoming SAG Awards (this weekend) and BAFTA Awards (Feb. 10) should be telling. Our hearts go out to Ethan Hawke, who's wonderful in First Reformed but failed to show up here.

Best Supporting Actress: As Shocked As Amy Adams Is Every Time She Gets Invited to an Awards Show Only to Lose
Wow, we did it kids. The nominees for Best Supporting Actress really blew me away:
Cher, Mamma Mia! Here We Go Again

Cher, Mamma Mia! Here We Go Again

Cher, Mamma Mia! Here We Go Again

Cher, Mamma Mia! Here We Go Again

Cher, Mamma Mia! Here We Go Again
I was expecting Mamma Mia! Here We Go Again to show up big in the major, above-the-line categories, but this surpassed even my wildest expectations.
(Sorry, I wrote the above in July 2018 right after I saw the latest Mamma Mia and was making an educated guess. It feels too cruel to delete it.)
The actual nominees were a slew of familiar faces (we went 4/5) this awards season: Amy Adams (Vice), Regina King (If Beale Street Could Talk), and Emma Stone & Rachel Weisz (The Favourite). Marina de Tavira (Roma) was the lone shocking nominee in the category. Given Roma's clear groundswell of support across the Academy, it's looking more and more likely to be the Best Picture contender to beat. It probably didn't hurt that Alfonso Cuarón has used every opportunity he's won an award for Roma — which is a lot — to praise Yalitza Aparicio and Marina de Tavira by name.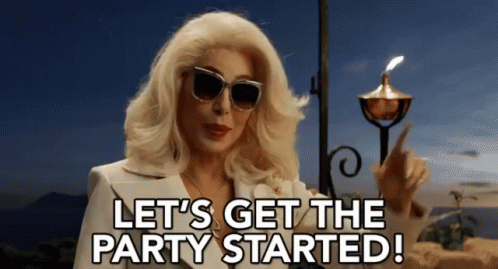 Best Supporting Actor: As Shocked As Sam Elliott Has Ever Been On Screen
Again, a 4/5 prediction, with Sam Rockwell as the lone surprise, presumably knocking out Timothée Chalamet for Beautiful Boy. Rockwell joins Mahershala Ali (Green Book), Adam Driver (BlacKkKlansman), Richard E. Grant (Can You Ever Forgive Me?), and Sam Elliott (A Star Is Born) as the nominees.
Fun fact: in our Golden Globes preview, I wrote that Sam Rockwell was effectively out of the race. Even a Golden Globe win, I wrote, wouldn't help him land an Oscar nomination given how slim his chances were. Walter immediately texted me and told me I was discounting Rockwell's chances, to which I responded: "My half of the newsletter goes out Saturday, and your part goes out Sunday." Dating me is fun! And then the universe woke me up at 8 a.m. to tell me how very wrong I was: Sam Rockwell did land a nomination. Whoops.
Listen, sometimes we engage in wishful thinking when we're talking predictions. Sam Rockwell is a great actor and often underrated. He shows up in Vice for about 10 minutes of screen time as George W. Bush, most of it a caricature of Bush's folksiness juxtaposed against Dick Cheney's — hmm, how would you say this? — complete and utter lack of personal charm and/or magnetism. It's not that Rockwell is bad in the movie. It's that he's barely in the movie, and what he's doing is less of a character and more of a device to propel Cheney to his role as VP.
For what it's worth, two of the Bubble Contenders I talked about in that same post had varying outcomes, perhaps based on their Globes performance. Regina King won the Globe, gave a rousing speech, and earned an Oscar nomination; Claire Foy (First Man) lost the Globe, and thus lost the opportunity to make an impression on awards voters, and she did not get an Oscar nomination. The Academy giveth, the Academy taketh.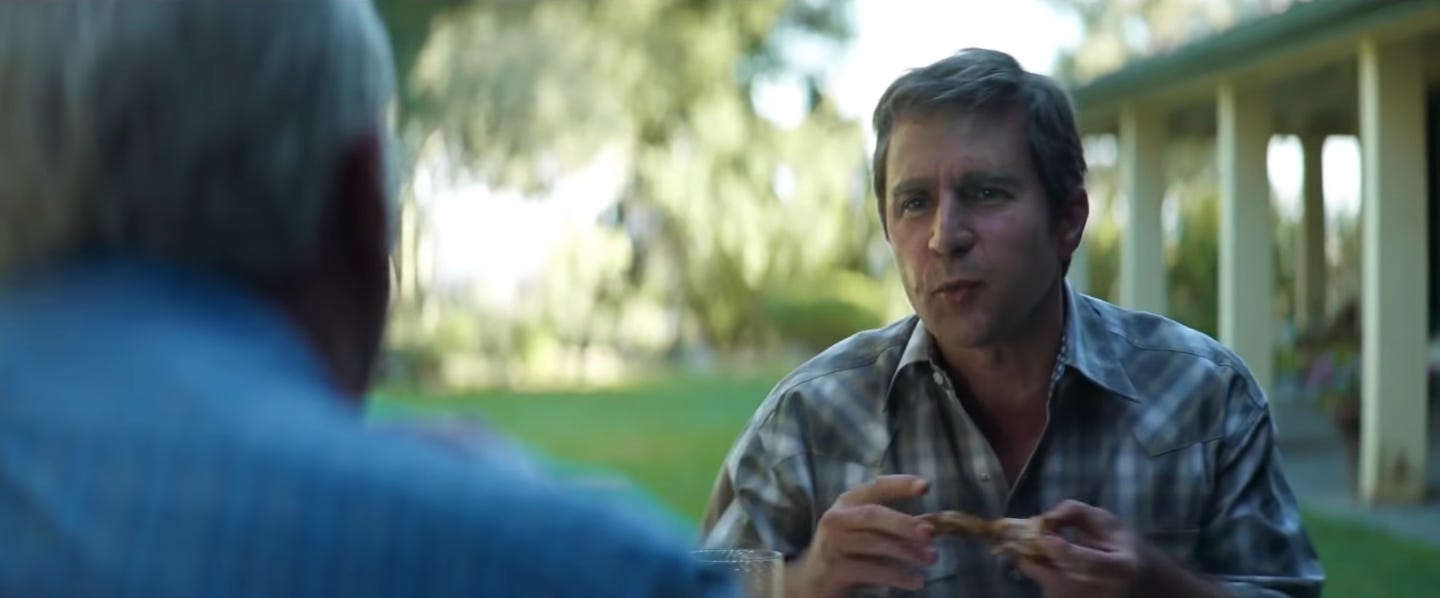 As I mentioned above, be on the lookout in the coming weeks for some dives into some of the lesser-known categories as well as updates on how the major contenders are faring throughout the rest of awards season. The Oscars are a little over a month away, and a lot can happen between now and then. Who knows, maybe a major scandal will force a nominee to forfeit its spot and Mamma Mia! Here We Go Again will have to fill in as backup. Only time will tell.
Follow me on Twitter and check out my podcast, Not Her Again, wherever you get your podcasts.