Numlock Awards Supplement: Oscars Preview
The Numlock Awards Supplement is your one-stop awards season update. You'll get two editions per week, one from Not Her Again's Michael Domanico breaking down an individual Oscar contender or campaigner and taking you behind the storylines, and the other from Walt Hickey looking at the numerical analysis of the Oscars and the quest to predict them. Look for it in your inbox on Saturday and Sunday mornings. Today's edition comes from Michael.
The end is nigh. On Tuesday morning, we will find out who did and didn't make the cut when the Oscar nominations are announced. We'll have some mid-week coverage to digest the news, but for now, it's prediction time. In six of the major races, who can we expect to see nominated, and who are some potential spoilers?
Best Picture
When nominating a film for Best Picture, a member of the Academy has to rank their top five films. Unlike other categories, which are nominated by branch (e.g., actors nominate people in the four acting categories), everyone in the Academy gets to nominate movies for Best Picture.
In order to be nominated, a film must attain some set number of #1 placement votes. Ballots can be redistributed — for example, if your #1 pick is a film no one else chose, or your pick is an overwhelming favorite and has well exceeded the threshold amount, your #2 or #3 picks may come into play. After all of the vote redistribution, Best Picture can end up with anywhere from 5 to 10 nominated films.
(There was a brief, two-year period where the number was set to 10 nominated films, but many of us — myself included — believe that The Blind Side's nomination for Best Picture caused the Academy to reconsider. Rewatch that film if you haven't seen it recently. It's more racist than you remember.)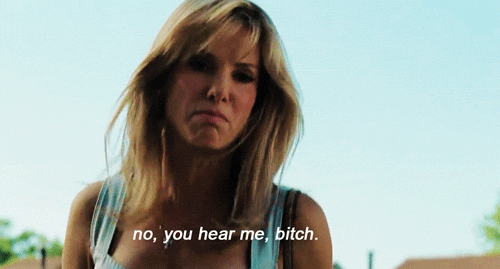 The Likely Best Picture Nominees:
Roma

A Star Is Born

Green Book

BlacKkKlansman

Vice

The Favourite

Black Panther

If Beale Street Could Talk

Bohemian Rhapsody
First Man

Mary Poppins Returns

Crazy Rich Asians

A Quiet Place

Can You Ever Forgive Me?
While we have no way of knowing how many films the Academy will nominate, it seems pretty likely that Roma through Black Panther are locks. If the Academy is in a spread-the-wealth kind of mood, films like If Beale Street Could Talk and Bohemian Rhapsody have a good shot at making it into the race, especially since the Academy tends to fluctuate between 8 and 9 nominated films. Perhaps the ghost of Freddie Mercury will smile upon us, and Bohemian Rhapsody won't be nominated. Or maybe we live in the darkest timeline, and Bohemian Rhapsody will become a Best Picture nominee.
However, as Walter recently wrote, "Imagine trying to predict a mayoral election in a city where 45 percent of the electorate wasn't a resident seven years ago." The Academy has changed significantly, and huge hits like Crazy Rich Asians, Mary Poppins Returns, and A Quiet Place may play well with the New Academy. First Man, directed by the up-and-coming Damien Chazelle, may have enough cross-appeal to older voters who remember the moon landing and young filmmakers who aspire to emulate Chazelle's meteoric success to make the cut. And Can You Ever Forgive Me? has the critical praise to, perhaps, push it over the edge, similar to Phantom Thread's somewhat surprising Oscars success last year.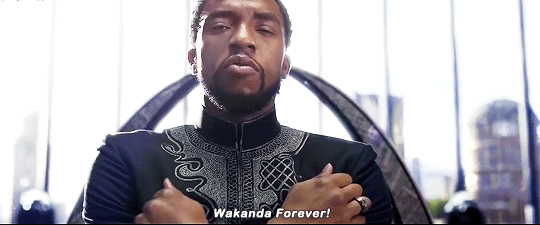 Best Director
Best Director is voted on by the directors branch of the Academy. The Directors Guild of America Awards usually predict most, but not all, of the nominees for Best Director. For example, last year, Paul Thomas Anderson (Phantom Thread) received an Oscar nomination for Best Director despite failing to get a DGA nomination. Martin McDonagh (Three Billboards Outside Ebbing, Missouri), who did get the DGA nomination, failed to make it onto the Oscars shortlist.
The Likely Best Director Nominees:
Alfonso Cuarón, Roma*

Bradley Cooper, A Star Is Born*

Spike Lee, BlacKkKlansman*

Peter Farrelly, Green Book*

Ryan Coogler, Black Panther
The Bubble Contenders:
Adam McKay, Vice*

Yorgos Lanthimos, The Favourite

Barry Jenkins, If Beale Street Could Talk

Damien Chazelle, First Man
Those with an asterisk next to their name also received a DGA nomination. I bumped out Adam McKay in favor of Black Panther's Ryan Coogler, who was 31 when Black Panther came out and became last year's highest-grossing film domestically and the third-highest grossing film in the U.S. and Canada of all time. That kind of accomplishment is Spielbergian in nature. That being said, Spielberg was infamously snubbed for directing Jaws when that film became the highest-grossing film of all time in 1975. If you want to start off your Saturday on a cringeworthy note, check out this home video of Steven Spielberg filming himself in anticipation of being nominated for Best Director for Jaws. It's more horrifying than Jaws itself.
Perhaps the directors branch will go for previous nominees McKay and Jenkins, or previous winner Chazelle. Lanthimos has also been making a splash at the Oscars: His 2009 film Dogtooth was nominated for Best Foreign Language Film, and he personally received an Oscar nomination for Best Original Screenplay for The Lobster.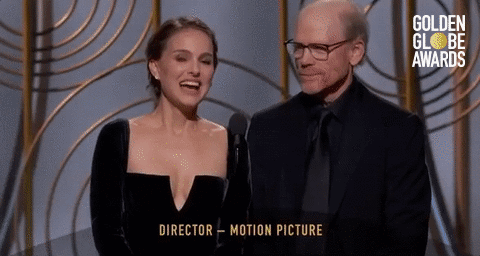 Best Actress
The acting categories tend to be the most locked up by the time the Oscar nominations roll around. While there is certainly room for pleasant surprises, these five women will likely wake up feeling pretty good about themselves on Tuesday.
The Likely Best Actress Nominees:
Lady Gaga, A Star Is Born

Olivia Colman, The Favourite

Glenn Close, The Wife

Melissa McCarthy, Can You Ever Forgive Me?

Emily Blunt, Mary Poppins Returns
The Bubble Contenders:
Yalitza Aparicio, Roma

Elsie Fisher, Eighth Grade

Toni Collette, Hereditary
The five women likely to be nominated for the Oscar all received a Screen Actors Guild Award nomination. Yalitza Aparicio may have a strong swell of support given Roma's massive success during the awards race so far, but without many precursor awards, she may be out of the running. Fisher and Collette both put in Oscar-caliber work that I would highly recommend to anyone trying to catch up on the best of 2018, but they, too, have failed to show up in a meaningful way in many of the precursors.

Best Actor
This is another category that seems like it will largely line up with the SAG nominees. That being said, I think there's room for a wildcard here.
The Likely Best Actor Nominees:
Christian Bale, Vice

Rami Malek, Bohemian Rhapsody

Bradley Cooper, A Star Is Born

Viggo Mortensen, Green Book

Ethan Hawke, First Reformed
The Bubble Contenders:
John David Washington, BlacKkKlansman

Robert Redford, The Old Man & The Gun

Willem Dafoe, At Eternity's Gate
Hear me out. I know Ethan Hawke didn't get a Golden Globe nomination. Or a SAG nomination. But Hawke is an insanely popular actor who received some of the best reviews of his long career in First Reformed. While John David Washington has the support of his famous dad Denzel, I think there's a growing groundswell of support for Hawke and First Reformed. The New York Times listed Hawke's performance as one of the best of the year, and First Reformed ended up on plenty of critics' Top 10 lists.
Redford's chances are likely slim to none, seeing as his Golden Globe nomination for Best Actor in a Musical or Comedy didn't result in a win. Dafoe, a three-time nominee, is in a film that arguably doesn't exist and has only made $2 million at the box office. But the Green Goblin always rises again. (Note to self: Don't send without Walter checking over that comic book fact. I don't want to embarrass him and discredit his comic-book-geek persona by having his name attached to a factual inaccuracy about the Green Goblin.)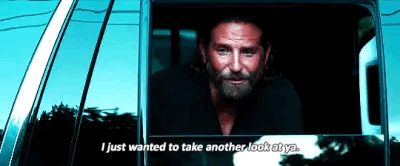 Best Supporting Actress
To Regina King or not to Regina King, that is the question. While King was an early frontrunner, her failure to land a SAG nomination makes her chances of winning the award seem more precarious. Still, she seems to be a sure shot for a nomination.
The Likely Best Supporting Actress Nominees:
Regina King, If Beale Street Could Talk

Rachel Wesiz, The Favourite

Emma Stone, The Favourite

Amy Adams, Vice

Claire Foy, First Man
The Bubble Contenders:
Margot Robbie, Mary Queen of Scots

Emily Blunt, A Quiet Place

Nicole Kidman, Boy Erased
Four of these women are probably locks. Claire Foy seems to be competing with Robbie, Blunt, and Kidman for the final spot. And Linda Cardellini is one of the few people from Green Book still getting positive press, so I wouldn't be shocked if she showed up.
Still, Foy is a popular rising star coming off of an Emmy win and the #SeeHer Award at the Critics' Choice Awards. (Yes, that award comes with a hashtag. Because again, darkest timeline.) Robbie is hot off an Oscar nomination for last year's I, Tonya, and Kidman is an awards-season staple, so they can't be counted out. Blunt, meanwhile, continues to grow her profile, but I suspect most of her supporters are more interested in her work as Mary Poppins than the mostly silent work she does in A Quiet Place.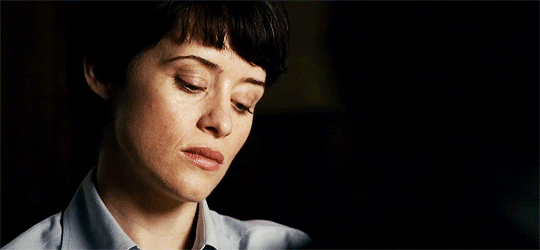 Best Supporting Actor
There are no small parts. No, seriously: most of the men in contention for Best Supporting Actor have an incredibly meaty part. In some cases, these men are arguably the co-leads of their film.
The Likely Best Supporting Actor Nominees:
Mahershala Ali, Green Book

Richard E. Grant, Can You Ever Forgive Me?

Adam Driver, BlacKkKlansman

Timothée Chalamet, Beautiful Boy

Sam Elliott, A Star Is Born
The Bubble Contenders:
Sam Rockwell, Vice

Michael B. Jordan, Black Panther
It's a battle of the Sam's for the last spot. My gut tells me Sam Elliott will ride the massive success of A Star Is Born to an Oscar nomination, but there's a growing consensus that Sam Rockwell is a serious contender for the fifth spot after landing Golden Globe and BAFTA nominations for his work as George W. Bush in Vice. And victory-lap Oscars do happen: Rockwell won in this category last year, and he may be able to capitalize on his Three Billboards heat to land a nomination this year. Think of Penélope Cruz winning Best Supporting Actress in Vicky Cristina Barcelona and following that up with another supporting actress nomination for the much-derided musical Nine the following year, or Jeff Bridges winning Best Actor for 2009's Crazy Heart and getting a nomination in the same category for 2010's True Grit.
Michael B. Jordan had a lot of early buzz about his work in Black Panther, and the film still has its loyalists. Still, his lack of serious precursor awards likely means he's out of the running.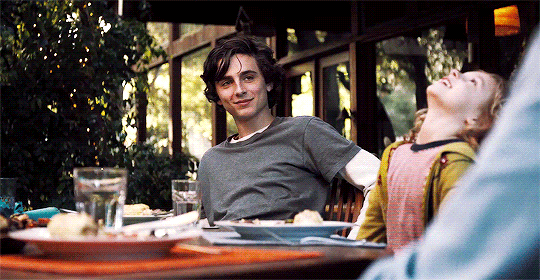 To get on my soap box ever so briefly: Every year, we see the same contenders show up again and again at every awards ceremony with such minuscule dissent. Hopefully, there are plenty of surprises come Tuesday. Michelle Yeoh for Crazy Rich Asians. Julia Roberts for Ben Is Back. Steven Yeun for Burning. Chloé Zhao for directing The Rider. Awkwafina for anything Awkwafina did in 2018. There were (thankfully) more movies this year than Vice and The Favourite and Roma. Be the change you want to see in the world and nominate Mamma Mia! Here We Go Again in all eligible categories, people.
Like I mentioned, we'll be sending out some mid-week coverage, so be on the lookout for our thoughts (and Walter's model) following Tuesday's nominations.
Follow me on Twitter and check out my podcast, Not Her Again, wherever you get your podcasts.