Numlock Awards: Leading Actors
Numlock Awards is your one-stop awards season newsletter, and it's back! Every week, join Walt Hickey and Michael Domanico as they break down the math behind the Oscars and the best narratives going into film's biggest night. Today's edition comes from Michael.
Walter is in the middle of crunching some numbers, so this weekend you're getting two editions from me. Since we covered the Best Actress race yesterday, let's look at the Best Actor race today.
Like the women, the men have been narrowed down to eight serious contenders: Christian Bale (Ford v Ferrari), Antonio Banderas (Pain and Glory), Leonardo DiCaprio (Once Upon a Time in Hollywood), Adam Driver (Marriage Story), Taron Egerton (Rocketman), Eddie Murphy (Dolemite Is My Name), Jonathan Pryce (The Two Popes), and Joaquin Phoenix (Joker).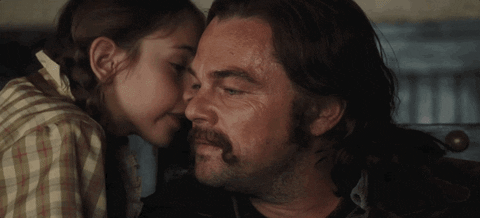 (1) Christian Bale in Ford v Ferrari.
Pros: Christian Bale has been nominated four times over the last nine years, winning once for 2010's The Fighter. Ford v Ferrari has made over $104 million in the U.S., and Bale was nominated both at the Globes and the Screen Actors Guild Awards. According to Walter's model, Bale was the likely runner-up for Best Actor last year for portraying some anonymous man in Vice, losing out to Rami Malek.
Cons: Ford v Ferrari is one of the holdovers from 20th Century Fox before it was acquired by Disney, so it's unclear how much Disney will push it for awards. From the outside, Disney seems to be trying to dump the remaining Fox films as quickly and painlessly as possible.
(2) Antonio Banderas in Pain and Glory.
Pros: Pain and Glory is the latest from Pedro Almodóvar, who previously won Best Original Screenplay for Talk to Her and Best Foreign Language Film for All About My Mother. Banderas and Penélope Cruz, two of his most famous collaborators, are both in this movie, which received universal acclaim.
Cons: Pain and Glory is a small, foreign-language film. Banderas has never even been nominated for an Oscar, nor has he ever won the Spanish equivalent, a Goya Award, despite four nominations (and a pending fifth nomination for this exact performance). The Oscars have also not responded as well to Almodóvar's more recent work — 2006's Volver was his last movie to get any Oscar nominations.
(3) Leonardo DiCaprio in Once Upon a Time in Hollywood.
Pros: This is DiCaprio's first film performance since 2015's The Revenant, when he won an Oscar for actually eating raw bison liver and I guess sort of acting along the way. It's a Quentin Tarantino movie, so that already raises its profile, and it made over $372 million worldwide. Plus, now that Leo already has an Oscar, it all seems less desperate.
Cons: Leo splits the movie with Brad Pitt — he isn't really the sole focus — and he doesn't eat any bovines, so we'll see. Tarantino movies are also incredibly divisive, which could hurt his chances.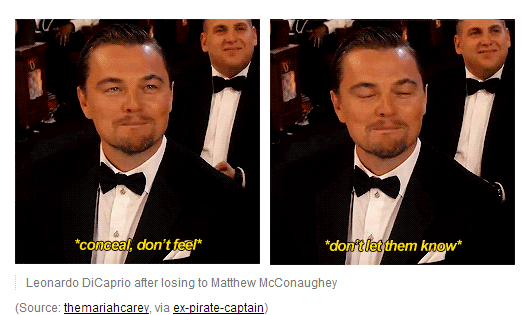 (4) Adam Driver in Marriage Story.
Pros: Marriage Story is shaping up to be a huge juggernaut of an awards season movie, and Adam Driver is a huge reason why. He's already got people calling him the Best Actor of His Generation, including Martin Scorsese, so he's well-positioned in the race.
Cons: Despite all the praise heaped on Driver, he's only ever been nominated for one Oscar (Best Supporting Actor for last year's BlacKkKlansman.) He's also a bit prickly when it comes to promoting his movies, walking out of a recent NPR interview with Terry Gross. That being said, folks still praised him for the mishap. People just love Adam Driver.
(5) Taron Egerton in Rocketman.
Pros: Let me briefly explain my conspiracy theory about young actors and Academy Awards. People like Jennifer Lawrence and Emma Stone won Oscars at a really young age — I think in part because a lot of folks in the entertainment industry realize it'll be easier to finance and sell a movie with a splashy Oscar-winning star in it. Taron Egerton fits the same mold: he's young, charming, and has several hit movies under his belt. Plus, he's been promoting this movie for what feels like the last decade, so we can be confident he's shaking the right hands and showing up to the right events.
Cons: Rocketman did considerably better with critics than Bohemian Rhapsody (with which it sort of shares a director). That being said, Bohemian Rhapsody ($903 million) made nearly five times as much money as Rocketman ($195 million) worldwide and was much more of a phenomenon. Oscar voters could lump the two films together and feel like Rocketman is too similar to something they just awarded.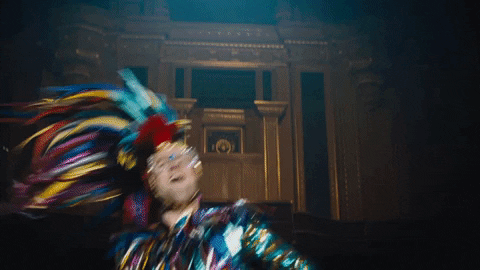 (6) Eddie Murphy in Dolemite Is My Name.
Pros: Eddie Murphy wants an Oscar! He has been literally everywhere, from hosting SNL for the first time since 1984 to podcast & talk show appearances. Plus, Dolemite Is My Name has a 97% rating on Rotten Tomatoes and landed him a Golden Globe nomination.
Cons: Dolemite is a comedy, and comedies are infamously a tougher sell to the Academy. Murphy also has his fair share of history with the Oscars — when he lost Best Supporting Actor to Alan Arkin in 2007, he walked out of the awards show. And in 2011, he was set to host the Oscars, but left after the co-producer of the show, Brett Ratner, got into hot water over some gross comments he made.
(7) Jonathan Pryce in The Two Popes.
Pros: Jonathan Pryce is a respected stage actor known for originating the role of the Engineer in Miss Saigon on the West End and Broadway. Now, he's in a critically acclaimed movie as Pope Francis, so he has an in as a renowned theater actor making his first big Oscar play (think Frank Langella in 2008's Frost/Nixon or Laurie Metcalf in 2017's Lady Bird).
Cons: The Two Popes is a Netflix film, so it's difficult to measure how well it's doing. Plus, he missed the shortlist for the SAG Awards, and the movie raises the inevitable question: are two popes too many popes?
(8) Joaquin Phoenix in Joker.
Pros: Joaquin Phoenix has been nominated for a Golden Globe, SAG Award, and Critics' Choice Award for Joker, and the movie itself has also been doing surprisingly well this awards season, landing a Golden Globe nomination for Best Motion Picture (Drama). Heath Ledger won an Oscar for the same role, and this movie made over $1 billion worldwide.
Cons: The movie is probably the most divisive on the list, with endless arguments about whether Joker glorifies violence and could inspire real-world violence. And while Heath Ledger won an Oscar for playing the Joker in The Dark Knight, it's unclear if the Academy will reward another take on the same character barely a decade later.
That's actually it from me this week. Walter will be back next week, we swear.
Follow me on Twitter and check out my podcast, Not Her Again, wherever you get your podcasts.