Discover more from Numlock Awards
A pop-up awards season newsletter! Your one-stop shop for news and Oscar forecasts.
Over 1,000 subscribers
Numlock Awards Supplement: Now More Than Ever
The Numlock Awards Supplement is your one-stop awards season update. You'll get two editions per week, one from Michael Domanico breaking down an individual Oscar contender or campaigner and taking you behind the storylines, and the other from Walt Hickey looking at the numerical analysis of the Oscars and the quest to predict them. Look for it in your inbox on Saturday and Sunday mornings. Today's edition comes from Michael.
After the 2016 election, you've probably heard a lot of people talk about things we need now, more than ever: the truth, freedom of the press, checks and balances, and even the music of Leonard Cohen. The list goes on and on.
Now, More Than Ever can also be a helpful strategy for a blossoming Oscar campaign. Even before the 2016 election, Oscar campaigns have used the timeliness of a film's message to whip up votes. I'm old enough to remember when the campaign for Silver Linings Playbook — you know, the film where Jennifer Lawrence and Bradley Cooper fall in love over their shared inability to dance — "shifted more heavily to the topic of mental health in the wake of the Oscar nominations." Robert De Niro even broke down crying during an interview with Katie Couric when discussing the importance of the film. Now that's commitment.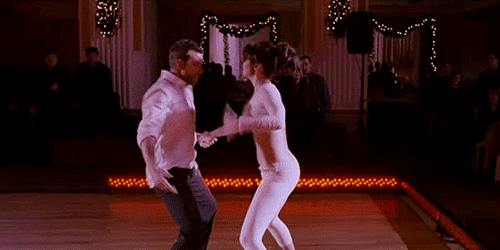 This narrative is at best an appeal to a film's place in history and at worst a naked attempt to make a mediocre period piece or political thriller into a serious awards player. While Silver Linings Playbook may be one of the more egregious examples, there are plenty of others from the recent past: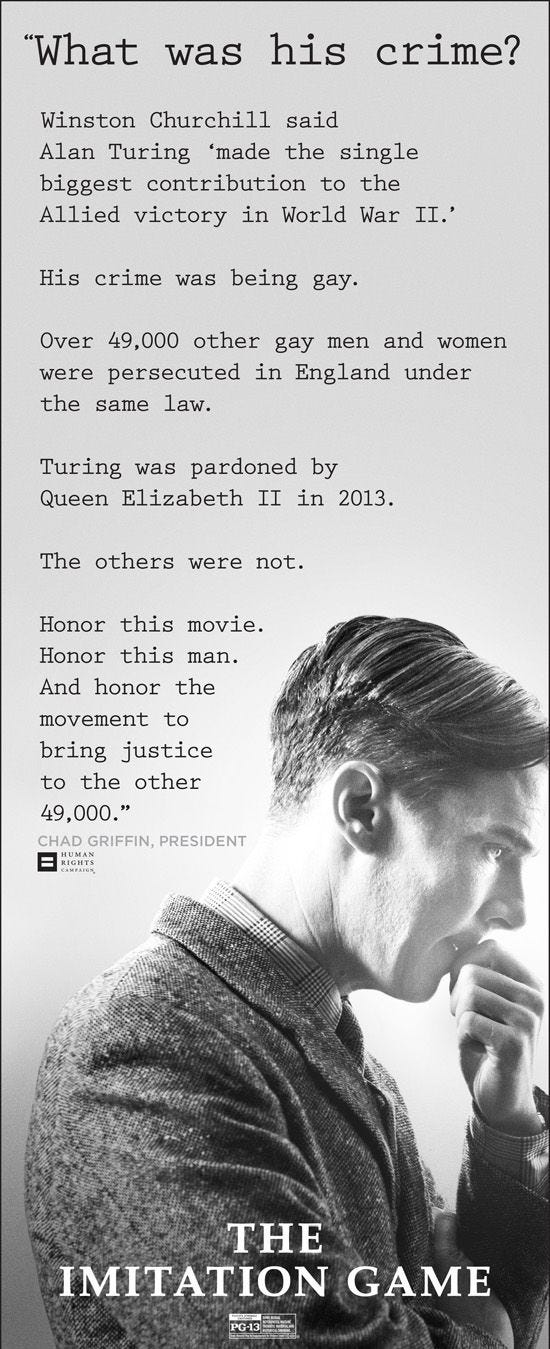 This year, BlacKkKlansman seems to have picked up the mantle of the film that's needed now, more than ever. BlacKkKlansman tells the true(ish) story of detective Ron Stallworth, a black man who helped infiltrate the KKK in 1970s Colorado.
The film is directed by Spike Lee, who has had a shaky history with the Academy ever since Do The Right Thing failed to get Oscar nominations for Best Director and Best Picture. In a recent GQ profile, Lee, who has since been given an Honorary Oscar, told the magazine, "To be honest, after Do the Right Thing, I said, 'That's it.' You know? That's not to say I wasn't happy to get the honorary award, but as far as Oscars, my thing has always been my body of work. What film won best film of 1989?" He also had some choice words for Driving Miss Daisy, the film that won Best Picture that year, if that's your kind of thing.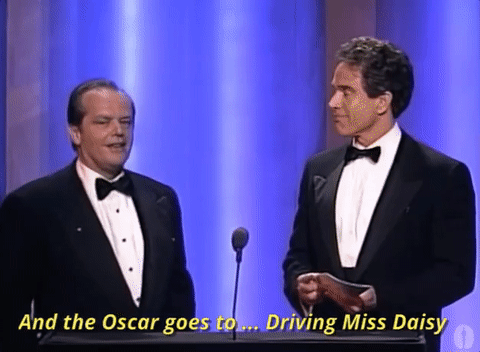 Still, with BlacKkKlansman, Lee has really been pushing the narrative that BlacKkKlansman is not a period piece, despite its 1970s setting. Instead, the film is a commentary on race relations today. On The Daily Show, Lee told host Trevor Noah that he wanted BlacKkKlansman to "really hammer[ ] home where we are in this world today." In an interview with Rolling Stone, Lee throws everything at the wall to see what sticks: "It had to be a period piece that also comments on what is happening today with this guy in the White House. The whole thing with [NFL players and] the anthem, building the wall, 'Mexicans are rapists' . . . it's just crazy." All of these things are important now, more than ever.
For those of you who haven't seen the film, I won't give away the ending, which makes the comparison to current events text rather than subtext. But even throughout the film, there are clear references to the current president and the Make America Great Again crowd. Even the film's main antagonist, David Duke, has been in the news for his support of Donald Trump and the white supremacist Charlottesville protests.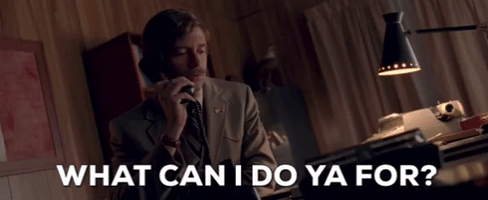 BlacKkKlansman has been performing almost surprisingly well in the precursor awards for a Spike Lee film, and the film and cast seem to be headed toward a big Oscar nominations morning. John David Washington, the star of the film and son of little-known character actor Denzel, got Golden Globe and SAG nominations, as did supporting actor Adam Driver. And Lee, despite his somewhat prickly nature when it comes to courting the Academy, definitely has some momentum as one of the most iconic filmmakers to never land a Best Director nomination. Despite some pushback from fellow filmmaker Boots Riley, BlacKkKlansman and Lee have continued performing well.
There are other movies currently in the conversation that use the past to comment on the present, such as Barry Jenkins' If Beale Street Could Talk and Adam McKay's Vice, discussed in part last week. But BlacKkKlansman probably has the edge since the film is so explicitly tied to the present in its denouement, and Lee is a major force in political cinema. Rebecca Carroll of WNYC summed it up nicely when discussing BlacKkKlansman: "[At] his very best, Spike Lee will hold us all accountable and make us think, and we need that now more than ever."
Follow me on Twitter and check out my podcast, Not Her Again, wherever you get your podcasts.