Numlock Awards: Post-Oscars Mailbag & Wrap Up
Thanks for reading Numlock Awards this Oscar season! We hope you'll join us again next year, when Bong Joon-ho's translator triumphantly wins Best Director.
The Oscars are officially over, and we're more than a year out from the 93rd Academy Awards. This was a super fun season — the Parasite sweep was unexpected, delightful & ground-breaking — and we hope you enjoyed the ride as much as we did. Now, for our final mailbag post.
What did you think about the ceremony? What about the model?
Walt: Alright nobody actually asked this I just figured it was kind of implied.
Pretty happy with this year. As I've been saying all season, Oscar prediction is in a state of great upheaval. What the Academy has undergone over the past several years is equivalent to the entire population of Ohio moving to Illinois, and the best thing to do at this time is merely to monitor the pulse of the organization and be ready for when things calm down. We're getting there, and my view is that if you're going to be wrong, you better at least be learning stuff, and in that view this year was pretty good as far as figuring out the extent to which ranked-choice voting may be impacted by nominee count and whether the recent wins at the PGA are as critical as they appear to be. 
Oscars were pretty good, I'd be surprised if they go hostless a third time. I wrote a salty post about ratings on Sunday, and I feel like the only reason there was a second year without a host was overfitting on the mild success of last year's ceremony. My proposal: get Adam Sandler to do it. He wants an Oscar quite badly, so he'll put on a good show rather than the more cynical or contemptuous hosts we've seen before. He's also internationally beloved — worth noting his movies do insanely well — and if there's someone who would appeal to the kind of viewer who's tuning out of the Oscars, it's a guy like Sandler.
Michael: I concur — provided frequent Sandlerverse collaborator Jennifer Aniston cohosts.
With Parasite winning for both International Feature and Best Picture, what really differentiates the two categories? Do you think this line will be blurred in the future.

Do you think award categories will ever be consolidated? Like sound mixing and editing merging to be Best Sound. Or Male and Female actor merging to be Best Actor. - Rahat Bathija
Michael: Fantastic question!
First, I think International Feature needs a lot of reworking — the rules, as I went over in the last mailbag, are archaic and odd. International features with predominantly English dialogue cannot compete; a country's film-selecting commission — often part of a foreign government's ministry of culture — can only choose one film to submit to the Oscars on behalf of the entire country, leading to a lot of internal politicking. (Take China, for example, which has placed artists and filmmakers under house arrest because of their art. Some films will just never be submitted for reasons of censorship.)
That being said, I think Best International Feature still is a pretty valuable award since there is very little overlap between it and Best Picture. Best International Feature can drive people to films like Asghar Farhadi's A Separation (one of the best movies you'll ever see, and it's streaming on Netflix!) and Denmark's A Royal Affair, which introduced audiences to Alicia Vikander, who'd go on to win her own Oscar just a few years later. My suggestion would be to change the rules. First, let international features predominantly in English compete since there are dozens of countries where English is an official language. Second, remove the middle man (often the ministry of culture) and let directors and studios submit multiple films (so long as they meet some sort of calendar-year criteria). Third, give the Oscar to the director, not the country the film is "from."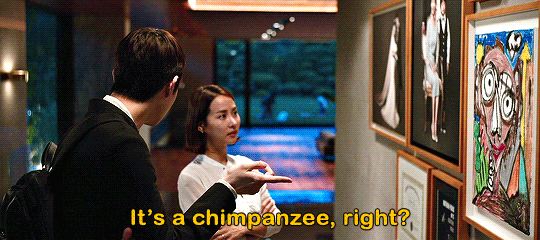 As to your other question about award consolidation, there is some movement to degender the acting categories. Asia Kate Dillon, a non-binary actor best known for the show Billions, has been pushing the Emmys to do away with categories separated by gender. The Grammys and MTV's film, television, and music video awards have all ditched gender distinctions. But the Oscars, the BAFTAs, the SAG Awards, the Tonys, and the Emmys still split awards between female and male. It's not a change that will happen over night — the Oscars are notoriously slow to change — but the debate is just getting started.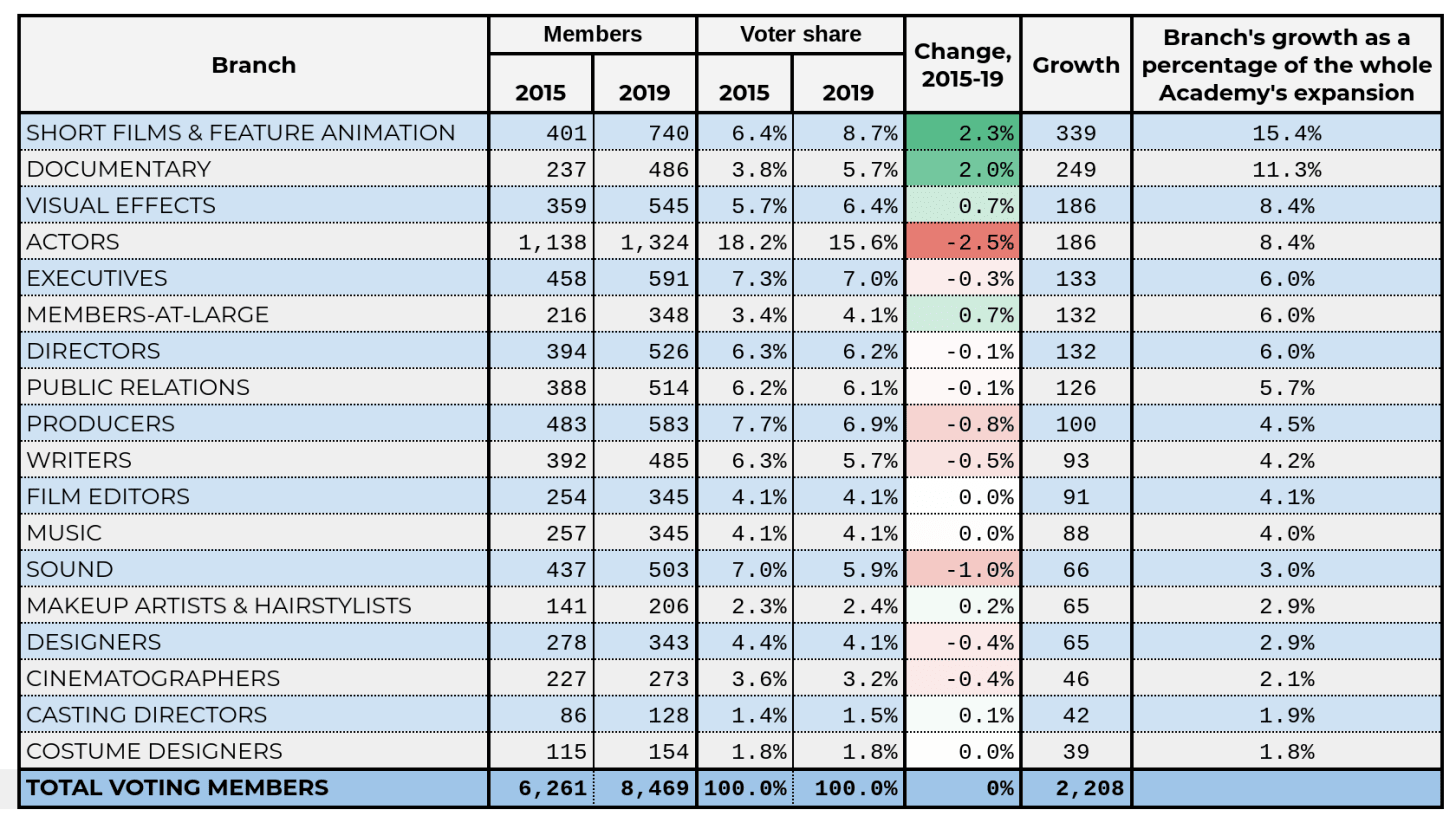 Walt: Piggybacking on this: the post I didn't get the chance to do this cycle but will roll out early next cycle is a deeper dive into the new membership, specifically that quickly growing Members At Large cohort. The key finding for the purposes of this question is that the fastest-growing segment of Members At Large have been people credited as stunt performers and coordinators. Word has it they're nearing or at the 100-member threshold at which they're under consideration to become a branch in their own right, for which there's precedent: the casting directors were in a similar position a few years back and now they have their own branch. Now granted, there isn't yet an Oscar for casting, so the presence of a stunt branch — which isn't a certainty, but I'd bet money on happening soon — does not immediately produce an Academy Award for Best Stunt Choreography. But Brad Pitt's shout-out of stunt performers in his acceptance speech did feel something like momentum, so something may be on the horizon. 
As this is a mailbag, and must have a question, I suppose my question is this: what should I do now that award season is over? - Jayden Ross Daniels
Walt: Award season? Over? Don't be ridiculous, we're well into award season 2021 already. 
Anyway, things to look out for: the Academy announcing their new class in late spring or early summer. I am fascinated to find out how many people they invite. We're hitting the point where I'd anticipate a slowdown in invitations, if only because it's genuinely unsustainable at the current clip of invitations. I'm thrilled to find out how many people get the nod.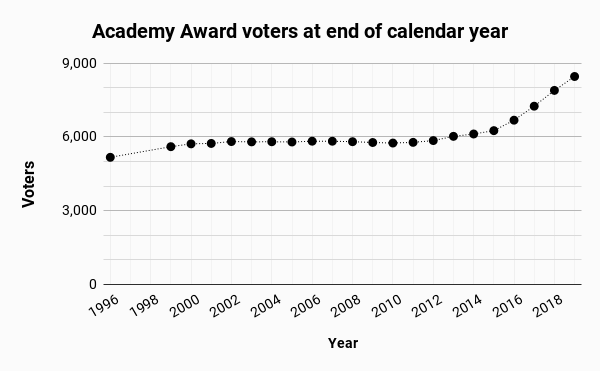 I angle to avoid editorializing but basically, the way I see the Academy's issues is not an issue inherently with diversity but one stemming from the longstanding arbitrary caps on the count of membership coupled with the lifetime membership. The lack of diversity was a symptom of that broader issue: if you're only replacing members who retire or die, you're only letting in a fraction of the qualified people in, and that fraction will probably look like the people already in the Academy. 
The average age of the Academy will rise, and the relevance will decline as its voter base resembled the absolute best in cinema of the '70s and '80s rather than the modern era. Had the Academy been willing to simply invite anyone and everyone who deserved it, rather than capping the number of invitation arbitrarily at "number of decedents," they could  have avoided the membership problems they only ventured to repair in the past decades.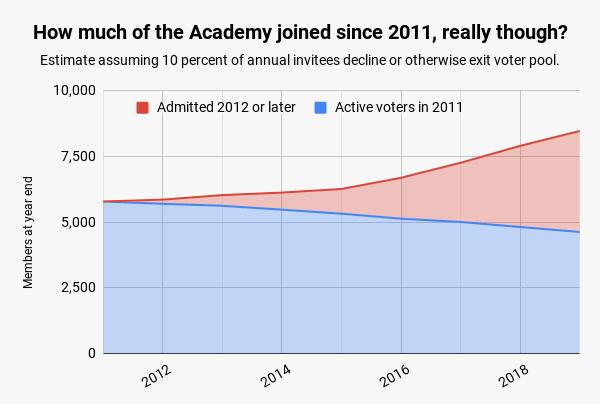 It's possible it's too late to repair the damage, but the best-case scenario is they slow down the invitations, and they stabilize at a level above replacement. If they stabilize at a level at replacement, we're going to have this exact same problem in 2040, and that's not a sustainable path. Also, they'd potentially determine more specific eligibility requirements than the touch-and-go requirements they have now. I'd personally advocate for active membership requirements — meaning only people currently working in the movie industry get to vote. (The Academy tried to implement a form of this rule, but backed off.) But that's perilous and arguably amplifies the ageism inherent in the industry, though I can see some ways around it.
Anyway, AMPAS, don't hesitate to shoot me an email and I'd be delighted to help out. 
Thanks so much for reading! This is always really, really fun for us and I appreciate you all reading. We'll see you again in the fall.
If you don't subscribe to Numlock, you should subscribe to Numlock, it's my daily newsletter about numbers in the news.