Numlock Awards: Final Surprises
Numlock Awards is your one-stop awards season newsletter, and it's back! Every week, join Walt Hickey and Michael Domanico as they break down the math behind the Oscars and the best narratives going into film's biggest night. Today's edition comes from Michael.
Every year, there are a handful of Oscar nominees who didn't show up in a major way at any of the big precursors, but somehow land an Oscar nomination. As Walter explained yesterday, each field has its front-runners, sure, but there will still be a nomination or two where we're left scratching our heads going, how did we miss that? Think Yalitza Aparicio in last year's Roma or Lesley Manville in 2017's Phantom Thread. So, without further ado, here are the nominees who could defy the odds and slip in to the Oscar race despite missing major nominations along the way.
Best Actress
Alfre Woodard in Clemency.
Alfre Woodard has barely made a dent in any of the precursors (though she did land a coveted nomination at the AARP Movies for Grownups Awards, which are a real thing). Still, Alfre Woodard is a former Oscar nominee for 1983's Cross Creek, and Clemency earned a 92% fresh score on Rotten Tomatoes as of this posting, so she's a name actress with a critically acclaimed movie. The Best Actress race is a little crowded, but if someone is going to break through unexpectedly, it'll be Woodard.
Best Actor
Adam Sandler in Uncut Gems.
Sure, he may have missed out on SAG and the Golden Globes, but who can resist classic Adam Sandler Oscar bait? Who can forget those prestige movies he's always in like that dark noir thriller that was inspired by the films of Alan J. Pakula, Murder Mystery, or that heartfelt emotional drama featuring a breakout performance from A-List movie star Andy Samberg, That's My Boy? All kidding aside, Uncut Gems is the film people keep telling me to watch even as they describe it as a heart attack of a movie, and it's made over $40 million — not bad. If Mo'Nique has an Oscar, why not Sandler?
Paul Walter Hauser in Richard Jewell.
Richard Jewell completely bombed at the box office, but Academy voters watching the movie at home may be drawn to Paul Walter Hauser, a relatively unknown actor who received good reviews despite all of the controversy around aspects of the movie.
Best Supporting Actress
Park So-dam in Parasite.
Parasite got a SAG ensemble nomination, which is pretty rare for a foreign film. Clearly, actors are paying attention to Parasite, and Park So-dam is a standout. Since some of you haven't seen Parasite, I'm not going to describe anything else. But also, please go see Parasite.
Shuzhen Zhao in The Farewell.
Another film I won't spoil! The Farewell is great. Go see The Farewell. Awkwafina rightly won a Golden Globe for her lead performance last week, but Shuzhen Zhao is just as important to that film's success. If Academy voters are actually watching their screeners, I wouldn't be surprised for Zhao to get an out-of-left-field nomination.
Best Supporting Actor
Willem Dafoe in The Lighthouse.
It was just last year that Willem Dafoe got a surprise Best Actor nomination for playing Vincent van Gogh in At Eternity's Gate, and he may do it again with The Lighthouse, where he plays an insane person in the way only Willem Dafoe can. He seemed like a sure thing going into this season but has been weirdly absent from the major awards. He has four Oscar nominations so far, so let's see if Monday makes it five.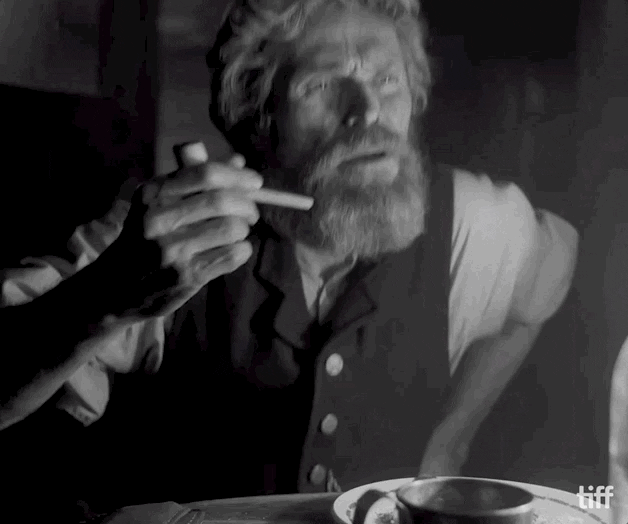 Best Director
Terrence Malick for A Hidden Life.
Terrence Malick had a 20-year hiatus between 1978's Days of Thunder and 1998's The Thin Red Line. In the past 10 years alone, he's directed six films, so I guess his retirement is effectively over. He has two prior directing nominations, and A Hidden Life got much better reviews than a lot of his recent efforts. Throw in the fact that the directors' branch of the Academy loves to buck the precursors with a surprise arthouse nominee — think Michael Haneke getting in for 2012's Amour or Fernando Meirelles for 2003's City of God — and I see a Malick nomination on the horizon.
Best Picture
A Hidden Life.
Pretty much for the same reasons above — Malick is a legendary director whose last few films have been critical misfires, and this is something of a return to form for him. He has his detractors, but more importantly, he has his ardent fans whose number-one votes could push A Hidden Life to a surprise Best Picture nomination.