Numlock Awards: The Oscar Race, right before the nominations are announced.
Numlock Awards is your one-stop awards season newsletter, and it's back! Every week, join Walt Hickey and Michael Domanico as they break down the math behind the Oscars and the best narratives going into film's biggest night. Today's edition comes from Walter.
Tomorrow night are the Critics' Choice Awards, which are the most predictive critics' prize when it comes to Best Picture and Best Director, though they lag the Globes a bit when it comes to the acting prizes. It'll be an interesting contest to determine the state of the race to win an Oscar, but this week is also huge because it's Oscar nominations week!
Voting closed last Tuesday, right after a whole slate of nominations from the Directors Guild, Producers Guild, and BAFTA were announced. Those awards are huge, because lots of the people in DGA, PGA, and BAFTA are also in the Academy, so we tend to really care about their opinion much more than, say, a couple dozen journalists in the thirty-mile zone.
So this post is just a top-to-bottom check-in ahead of the nominations announcement to lay out where we stand. Tomorrow, Michael will go through some of the contenders who have a shot at a nomination despite the odds. On Tuesday, you'll get a special roundup of the Oscar nominees, and quick takes and looks as to where we stand with them. This is the perfect time to tell a friend to sign up or share this.
Best Picture
It's a steady race with a lot of options and no clear frontrunner. The Globes had some surprises, but it's the Globes we're talking about here, not an award show that's interesting or that matters or anything. Here are the current scores as they stand, based on the five predictive local critics' prizes, Guild nominations, and Golden Globes.
I've also listed each one with some emojis next to it: 💰 if they got a Producers Guild nomination, 🎬 for the Directors Guild, 🇬🇧 for BAFTA, 🎭 for Screen Actors, and 🍅 for Critics' Choice, which is this Sunday. If there's no nomination I put ➖.
This is mainly to give you a sense of how much unlocked potential the movie has for the rest of the cycle. A movie with 💰 🎬 🇬🇧 🎭🍅 will have several opportunities to win prizes and drive its current score up, while a movie with ➖➖🇬🇧➖➖ is going to have some trouble and may have hit a ceiling.
As a reminder, 79% of the available points on the board emanate from these five prizes, so we're still technically in early stages of the race.
64 points • 💰🎬🇬🇧➖🍅 • 1917

62 points • 💰🎬🇬🇧🎭🍅 • The Irishman

62 points • 💰🎬🇬🇧🎭🍅 • Parasite

60 points • 💰🎬🇬🇧🎭🍅 • Once Upon a Time in Hollywood

52 points • 💰🎬➖🎭🍅 • Jojo Rabbit

38 points • 💰➖🇬🇧➖🍅 • Joker

34 points • 💰➖➖➖🍅 • Marriage Story

28 points • 💰➖➖➖🍅 • Ford v Ferrari

27 points • 💰➖➖➖🍅 • Little Women

25 points • 💰➖➖➖➖ • Knives Out

8 points • ➖➖➖🎭➖ • Bombshell

6 points • ➖➖➖➖🍅 • Uncut Gems

3 points • ➖➖➖➖➖ • Booksmart

2 points • ➖➖➖➖➖ • The Two Popes
With nominations out this week, the Academy can select anywhere from five to ten entries. You could draw that line in a couple of different places depending on your own view in the race, so I'm not going to do that and just going to leave it to you.
It's hardly unheard of for the Academy to throw a Best Picture nom to an offbeat one either unloved by the precursors — I'm thinking of nominees like Room, Hell or High Water, or Phantom Thread — so even the stretches are still in this race to an extent. Michael's going to have more on that tomorrow.
Best Actress
The acting prizes have fewer big awards to highlight, just SAG (🎭, worth 110 for a win) and BAFTA (🇬🇧, worth 59) really.
96 points 🎭🇬🇧 | Renée Zellweger, Judy

60 points 🎭🇬🇧 | Scarlett Johansson, Marriage Story

47 points 🎭🇬🇧 | Charlize Theron, Bombshell

35 points 🎭➖ | Cynthia Erivo, Harriet

33 points 🎭➖ | Lupita Nyong'o, Us

25 points ➖🇬🇧 | Saoirse Ronan, Little Women

13 points ➖➖ | Awkwafina, The Farewell

12 points ➖🇬🇧 | Jessie Buckley, Wild Rose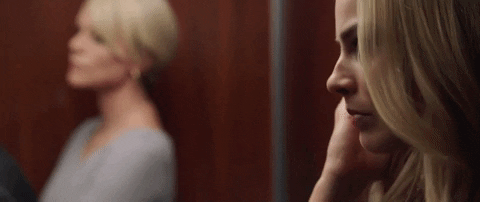 Best Actor
Actor is a little easier to suss out than Actress here, only because the precursor track record is a little better, with SAG (worth 128 for a win) and BAFTA (worth 59).
111 points🎭🇬🇧 | Joaquin Phoenix, Joker

71 points 🎭🇬🇧 | Adam Driver, Marriage Story

43 points 🎭🇬🇧 | Leonardo DiCaprio, Once Upon a Time In Hollywood

38 points 🎭🇬🇧 | Taron Egerton, Rocketman

38 points 🎭➖ | Christian Bale, Ford v Ferrari

24 points ➖🇬🇧 | Jonathan Pryce, The Two Popes

22 points ➖➖ | Adam Sandler, Uncut Gems

17 points ➖➖ | Antonio Banderas, Pain and Glory

5 points ➖➖ | Eddie Murphy, Dolemite Is My Name

5 points ➖➖ | Robert De Niro, The Irishman

Best Supporting Actor
The smallest field of contenders in the bunch. Only seven people have put up any prizes in this category this season, and only one person has won most of them.
141 points🎭🇬🇧 | Brad Pitt, Once Upon a Time In Hollywood

67 points 🎭🇬🇧 | Tom Hanks, A Beautiful Day in the Neighborhood

57 points 🎭🇬🇧 | Al Pacino, The Irishman

57 points 🎭🇬🇧 | Joe Pesci, The Irishman

36 points ➖🇬🇧 | Anthony Hopkins, The Two Popes

20 points 🎭➖ | Jamie Foxx, Just Mercy

9 points ➖➖ | Willem Dafoe, The Lighthouse
I'll admit up front that I'm biased, but if any of the Parasite actors break through and get a nomination despite their total lack of precursors, I'd bet it's Song Kang-ho in this category.
Best Supporting Actress
Similar to Supporting Actor in that one person is cleaning up, dissimilar in that the field's fairly wide here.
127 points🎭🇬🇧 | Laura Dern, Marriage Story

61 points 🎭➖ | Jennifer Lopez, Hustlers

61 points 🎭🇬🇧 | Margot Robbie, Bombshell

51 points 🎭🇬🇧 | Scarlett Johansson, Jojo Rabbit

26 points 🎭➖ | Nicole Kidman, Bombshell

25 points ➖🇬🇧 | Florence Pugh, Little Women

16 points ➖🇬🇧 | Margot Robbie, Once Upon a Time In Hollywood

10 points ➖➖ | Annette Bening, The Report

10 points ➖➖ | Kathy Bates, Richard Jewell

9 points ➖➖ | Shuzhen Zhao, The Farewell
Best Director
A completely wide open race. Going to be a fun/anxiety-inducing one. The DGA Award (🎬) is worth 157 points, so it's still a completely open contest, and that also means that the model will enter Oscar night fairly cocksure even if I don't think it should be.
107 points🎬🇬🇧 | Sam Mendes, 1917

67 points 🎬🇬🇧 | Quentin Tarantino, Once Upon a Time In Hollywood

60 points 🎬🇬🇧 | Bong Joon-ho, Parasite

60 points 🎬🇬🇧 | Martin Scorsese, The Irishman

31 points 🎬➖ | Taika Waititi, Jojo Rabbit

21 points ➖🇬🇧 | Todd Phillips Joker

8 points ➖ ➖ | Greta Gerwig, Little Women

8 points ➖➖ | Noah Baumbach, Marriage Story

8 points ➖➖ | Safdie Brothers, Uncut Gems
Have a great weekend!