Numlock Awards: Write On
Numlock Awards is your one-stop awards season newsletter, and it's back! Every week, join Walt Hickey and Michael Domanico as they break down the math behind the Oscars and the best narratives going into film's biggest night. Today's edition comes from Michael.
Before we get into some of the lesser known categories next week, I wanted to briefly go over the nominees for the two writing awards: Best Original Screenplay and Best Adapted Screenplay.
The nominees for Best Original Screenplay are Knives Out, Marriage Story, 1917, Once Upon a Time in Hollywood, and Parasite.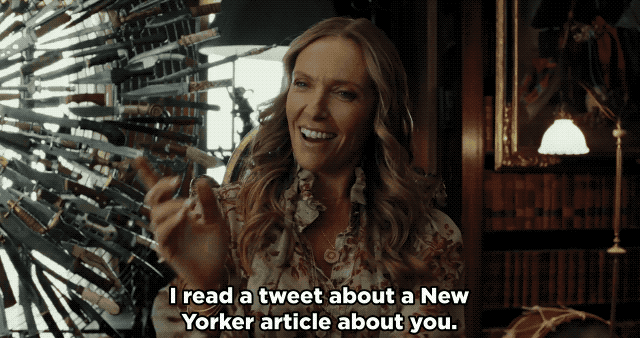 All but Quentin Tarantino's Once Upon a Time in Hollywood were also nominated for a Writers Guild Award, with Booksmart taking its place. Tarantino wasn't snubbed, per se: the director still holds a grudge over a guild decision from 1994 and has refused to join, and the WGA renders scripts penned by non-members ineligible for nomination. That spat hasn't stopped him from Academy love before: if Quentin Tarantino does win — despite the lack of a WGA nod — he will tie Woody Allen as the writer with the most Best Original Screenplay Oscars (three, for those keeping track).
It's hard to discount Tarantino despite the WGA "snub," as Walter's model shows Once Upon a Time is a serious contender for Best Picture. But looking at the other nominees, here are the narratives propelling them forward — or holding them back.
Knives Out by Rian Johnson has a lot going in its favor. First, the movie was a huge hit, both commercially and critically, and stars almost everyone in Hollywood. Second, Star Wars: The Rise of Skywalker was pretty widely panned as an unsatisfying ending to the most recent Star Wars trilogy. Johnson was eviscerated by a certain segment of the internet for his (critically acclaimed, billion-dollar grossing) Star Wars: The Last Jedi. Given the massive success of Knives Out, he has something of a comeback narrative around him after spending a solid two years having his Twitter mentions absolutely destroyed by angry Star Wars fans.
Marriage Story by Noah Baumbach felt like a huge front-runner at the beginning of awards season, but has really faded into the background other than supporting actress Laura Dern. Still, Baumbach is an acclaimed indie director, and this would be his first Oscar. Plus, don't people want to see him walk away with Best Original Screenplay and his partner, Greta Gerwig, win Best Adapted Screenplay for Little Women?
1917 by Sam Mendes and Krysty Wilson-Cairns is a long-shot for Best Original Screenplay given that it's more of an action-packed war movie than a dialogue-heavy film, in contrast to Marriage Story or Knives Out. If 1917 wins Best Original Screenplay during the Oscars telecast, I'd say it's definitely going to win Best Picture given that it feels like an underdog in this category. Its win at the PGAs last night makes a sweep more likely, but I still think this category is usually reserved for more talkative films.
Once Upon a Time in Hollywood by Quentin Tarantino, as discussed above, is hard to discount given its spot in the Best Picture race and the fact that it's a Tarantino movie, and I think a lot of moviegoers and critics see Tarantino as a writer of fantastic dialogue first, and a director second.
Parasite by Bong Joon-ho and Han Jin-won could be the first foreign-language film since 2002's Talk to Her to win Best Original Screenplay, and given all the hype around the creativity of its premise, this seems like a potential major win for the Korean film. Unique, high-concept movies do well in this category, like 2004's winner Eternal Sunshine of the Spotless Mind, 2013's winner Her, and 2017's winner Get Out, so Parasite has a good shot at riding that lane to victory.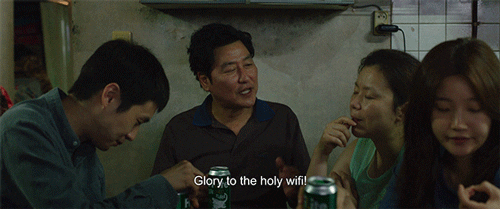 The nominees for Best Adapted Screenplay are The Irishman, Jojo Rabbit, Joker, Little Women, and The Two Popes.
The Two Popes missed out on a WGA nomination, instead being swapped out for A Beautiful Day in the Neighborhood. Again, given the wonky rules for the WGA Awards, it was actually only eligible for Best Original Screenplay, despite competing for Best Adapted Screenplay at the Oscars. It's also the only nominee not nominated for Best Picture. While a lot of the film is a dialogue between the titular two popes, I wouldn't be surprised if the failure to get nominated by the Writers Guild or for Best Picture has doomed The Two Popes' chances. Let's look at the narratives propelling the other nominees forward — or holding them back.
The Irishman by Steven Zaillian seems an unlikely winner here. Zaillian already has an Oscar for writing Schindler's List, and given that a lot of folks seem to ding The Irishman for its nearly three-and-a-half-hour running time, they probably don't love its script, which takes its sweet time.
Jojo Rabbit by Taika Waititi…. what happened to Jojo Rabbit? It felt like the Big Indie Movie for about a week, and has completely faded into the background in terms of the Oscar conversation despite six nominations, including screenplay, picture, and supporting actress Scarlett Johansson. If Jojo Rabbit has some kind of late surge — like a surprise win at the SAG Awards tonight for Best Ensemble — then perhaps this win could happen, but it's feeling more and more unlikely.
Joker by Todd Phillips and Scott Silver is one of those films that does inexplicably well during awards season despite a middling critical reception (see, e.g., Bohemian Rhapsody, Green Book, I, Tonya, etc.). Joker has so many competing narratives swirling around it, good and bad, it's honestly just exhausting — what were its politics and overarching message? Was it deliberately provocative, or was its violence overblown by the media? Is the film as a whole as compelling as Joaquin Phoenix's lead performance? Joaquin seems like the movie's best bet, but given the very strange things that happen each awards season, perhaps we'll see a comic book movie winning Best Adapted Screenplay.
Little Women by Greta Gerwig, to me, is the presumptive favorite so far. Gerwig was not nominated for Best Director — to some notoriety — and I think Academy voters will want to reward Gerwig for her work on Little Women, especially given the changes to the novel's structure she made for the film. Plus, as I mentioned earlier, who doesn't want Gerwig and Baumbach to go home with matching Oscars? Because if only one of them wins… yikes!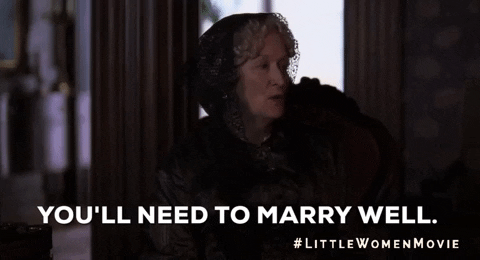 The Two Popes by Anthony McCarten, as mentioned above, missed out on a WGA nomination and is also the only film of the bunch not nominated for Best Picture. While it's dialogue-heavy and rather funny for a movie about the papacy, it's probably out of the running without any major shakeups.