Numlock Awards: Why Do We Have The Oscars?
The Numlock Awards Supplement is your one-stop awards season update, and it's coming to an end for this season. Today's edition comes from Michael.
Why do we have the Oscars? It's a question that comes up again and again during awards season. What good is it to make Glenn Close dress up as an Oscar, wearing a 42-pound gold dress with 3 million beads, only to go home empty-handed for the seventh time? And what even is a movie in the era of streaming?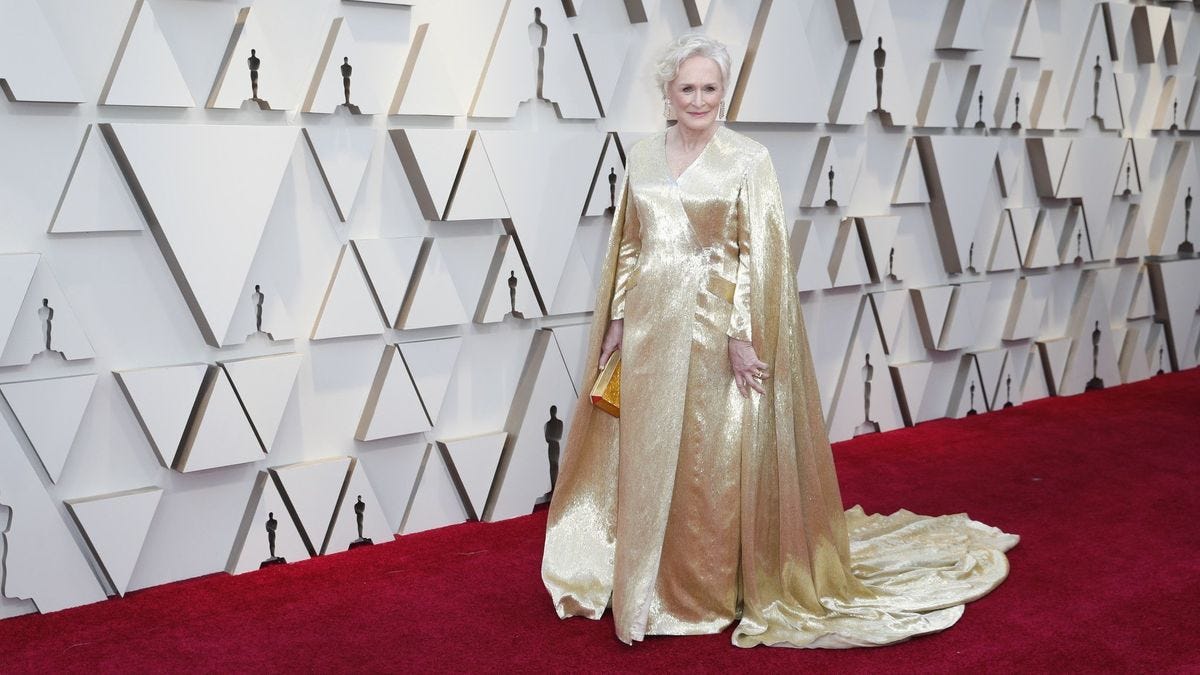 I'll cut to the chase: the Oscars do matter, and here's why.
While the Oscars rarely reward the best film — Citizen Kane lost to How Green Was My Valley, Dr. Strangelove to My Fair Lady, for example — they do serve as a time capsule of our culture. Mark Harris wrote an entire book about the 40th Academy Awards' Best Picture lineup, which saw the movie industry at an inflection point when boundary-pushing New Hollywood films (The Graduate and Bonnie and Clyde) squared off against more classical Hollywood takes on racial issues (Guess Who's Coming to Dinner and In the Heat of the Night) and a family-friendly musical (Dr. Dolittle). The date of the ceremony had to be postponed — four days before the scheduled date, MLK was assassinated. Both Hollywood and the country were in turmoil.
Best Picture ended up going to In the Heat of the Night, which was the Academy's way of saying not so fast. By choosing a more conventional movie than The Graduate but eschewing the pure frivolity of Dr. Dolittle, the Academy chose a safer middle ground. The next year, Best Picture went to Oliver!, a family-friendly musical; the decade closed with a Best Picture win for Midnight Cowboy, an X-rated movie about New York City hustlers.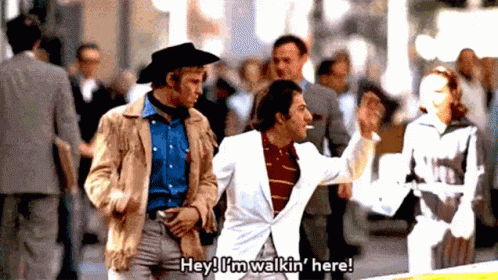 Does it matter that Estelle Parsons won Best Supporting Actress for 1967's Bonnie and Clyde, or Carol Reed won for directing Oliver the following year, or that Maggie Smith's first Oscar came for starring in 1969's The Prime of Miss Jean Brodie? Not really.
In the same sense, it probably doesn't mean a lot this year that Regina King (If Beale Street Could Talk) is now an Oscar winner, that Mahershala Ali (Green Book) picked up his second Best Supporting Actor trophy, or that Alfonso Cuarón (Roma) won Best Director again.
But it's the underlying trends that do matter. When you zoom out, this year's winners say a lot about moviemaking today.
Roma's unprecedented success at the Oscars has Steven Spielberg, a governor of the Academy's Directors Branch, pushing for systemic changes that will tighten the rules on streaming and make Netflix movies like Roma ineligible for future Oscars. Ava DuVernay, the director of Selma who has worked with Netflix on her Oscar-nominated documentary 13th and the forthcoming miniseries When They See Us about the Central Park Five, tweeted her opposition to Spielberg's anti-Netflix views.

Regina King's win for If Beale Street Could Talk shows that the Academy — and, by extension, the culture at large — is paying attention to independent films, directed by people of color, that take an unflinching look at race… while Green Book's three wins (Best Picture, Best Original Screenplay, Best Supporting Actor) show us that movies confronting racism from a white perspective in the vain of Guess Who's Coming to Dinner still have widespread appeal.

Rami Malek's win for Bohemian Rhapsody has significance well beyond his involvement — the film was 20th Century Fox's dying gasp as a major studio before being swallowed whole by Disney, and it also showed that as much as people like to posture on #MeToo issues, there are still a lot of lingering questions about the movement's impact when a film directed by an alleged serial predator can win four Oscars and get nominated for Best Picture.
Do these wins mean much of anything right now? Not particularly. But when people look back on the 91st Academy Awards, they'll see the growing pains of an industry divided between those who defend the theatrical experience and those who see streaming services as the future of movies, between those who want art to ask uncomfortable questions and those who wanted to be comforted. They'll see the gradual extinction of the traditional studios in favor of tech companies and the constant debates of separating the art from the artist. And they'll inevitably see Glenn Close, overlooked time and again, living her best life at the after parties.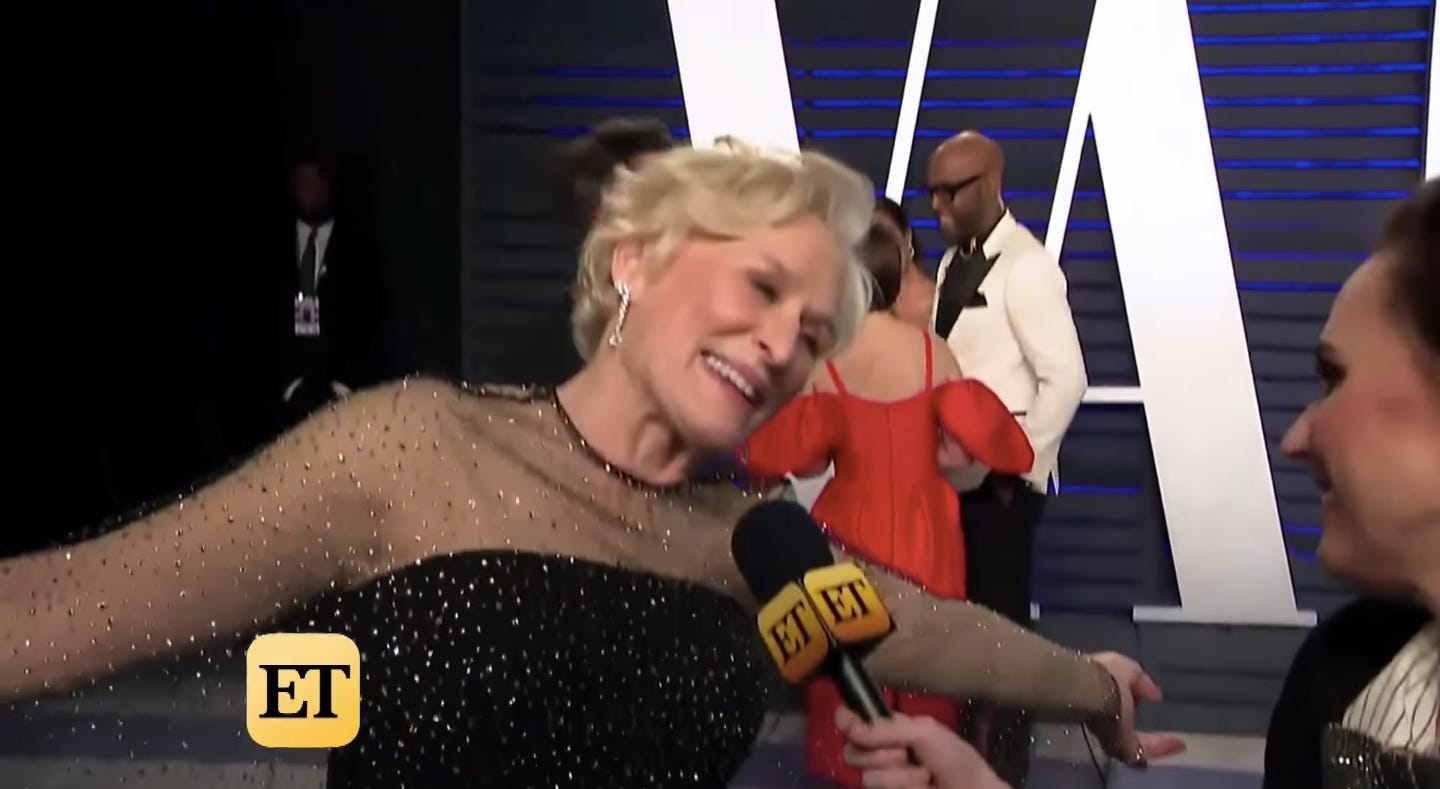 These are the defining issues confronting the movie industry, and the 91st Oscars are a valuable snapshot of the current moment. The ceremony didn't provide a lot of answers, but time will. Much like the Oscars of the late '60s were a signal of the changes coming to the movie industry in the '70s — including the rise of auteur-driven films and the invention of the summer blockbuster — the Oscars of 2019 were likely a harbinger of things to come.
That about does it for awards season coverage from me! I hope you've had as much fun as I've had going through the many ups and downs of awards season. As always, feel free to follow me on Twitter and check out my podcast, Not Her Again, wherever you get your podcasts. And be sure to check out this video of Rami Malek's infamous Oscars fall set to Queen's "Another One Bites The Dust" and this one set to "We Will Rock You" because why not. (He was fine, by the way.) Thanks for reading, everyone!